Two weeks ago we had a typical Californian Sunday: picnic on the Beach, walk on the Beach, and Beach activities but only from afar... just by looking at the surfers I felt exhausted as it looks incredibly diffcult and technical, when a proper wave does happen. They seem to spend a lot of time just waiting for it. But we must try one day if we want to receive our Degree On Californian Beach Life !
The Pacific ocean, as stated previously, is incredibly cold in the SF Bay, hence the wet suits by which you differentiate the San Franciscan surfers from the L.A. surfers...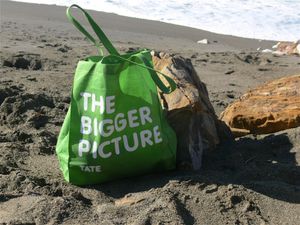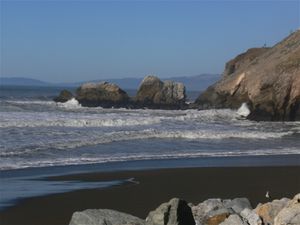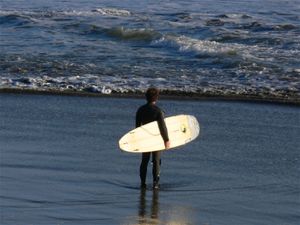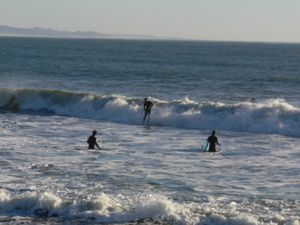 The seaside had really nice houses and one really Viking-style New Age... it was a bit like being transfered into the Myst video game. Notice its special ladder to access the beach, one side for human beings, the other for the surf board!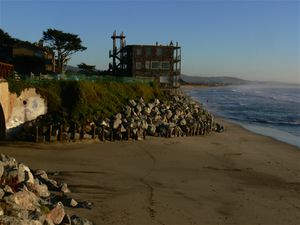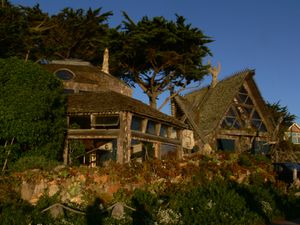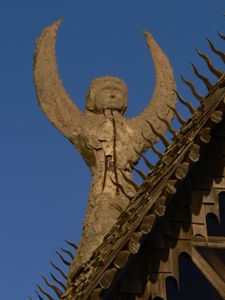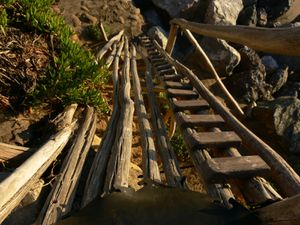 Surprisingly gigantic succulent plants: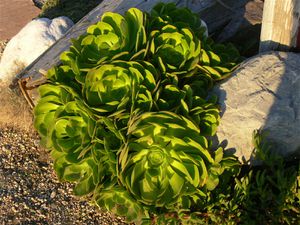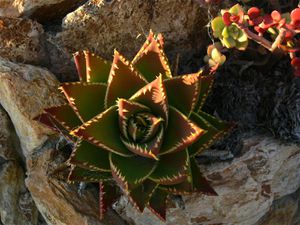 And the compulsory cheesy sunset pictures: