Well well well... after months of psychological warfare with Ce, I've finally managed to convince her to pay a visit to Sin City. My trump cards: a Circle du Soleil show performed only in Vegas (Mystere), and a trip to the Grand Canyon to celebrate her 40th Birthday in Western-style afterwards. She finally did not hate it as much as she thought she would, but we did not "like" it either. It is mostly an enormous fake and shallow Disneyland for bored people with poor taste. We spent 40 hours there, and we could not wait to leave after only 24h of them! But it was interesting to see it nevertheless. And we did enjoy some bits: our view of the Strip from our hotel room, the Bellagio Fountains show, the quirkiness of some of the main Hotels & Casinos.
First, a picture taken from the plane to show that this City is REALLY in middle of the desert. We wondered why on Earth some people would like to live there...!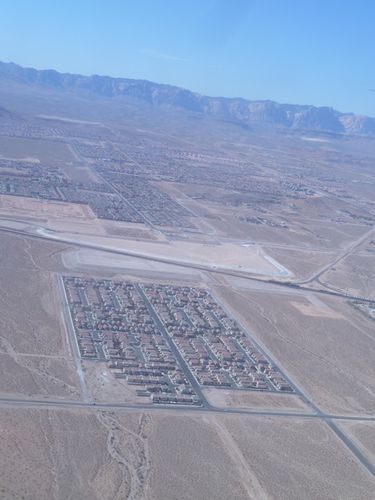 The Strip:
The Las Vegas Strip is an approximately 4.2-mile (6.8 km) stretch of Las Vegas Boulevard. Many of the largest hotel, casino and resort properties in the world are located on the Las Vegas Strip. Nineteen of the world's 25 largest hotels by room count are on the Strip, with a total of over 67,000 rooms.
Strip view from our room. Being on the 17th floor, the windows were obviously locked, so I took the picture through the glass, hence the greenish effect.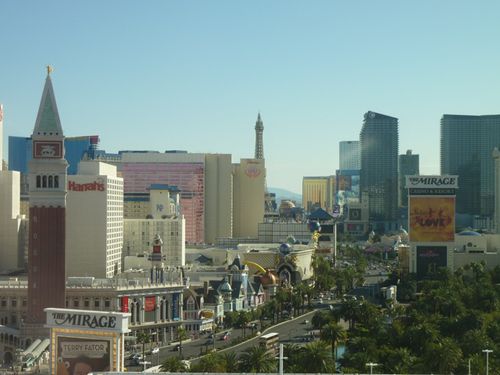 Much nicer by-night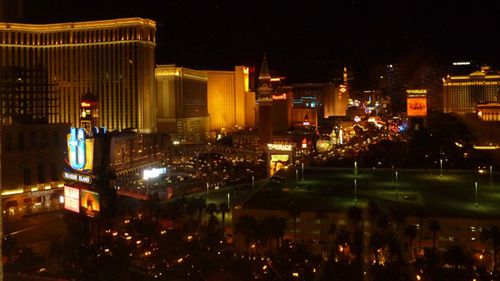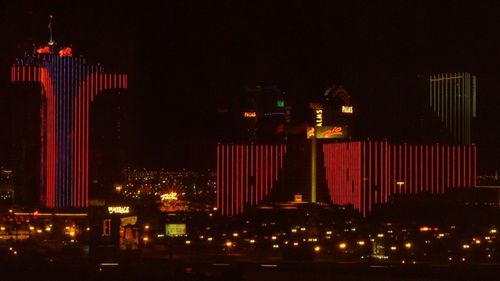 We stayed at the Treasure Island hotel, famous for its real-size Pirates boats. There is a free show every night with those 2 boats...oh our eyes! You have 2 categories of bad: so-bad-it's-good and so-bad-it's-awful... we had the last version! A bawdy cocktail of strippers, embarrassing jokes and ludicrous "choreographies"! That's when we realised we were in Vegas and not Disneyland...The boats were rather impressive though.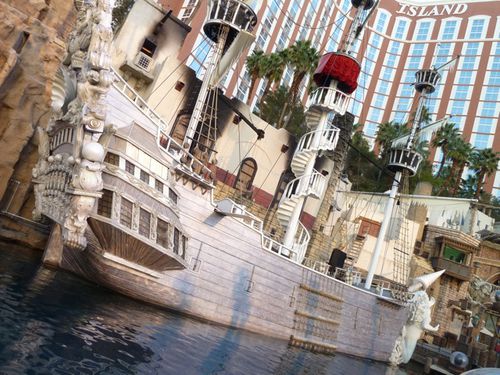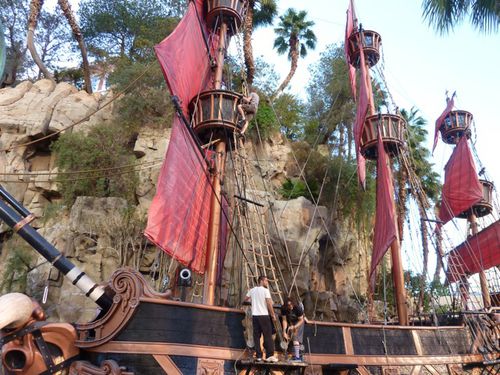 End of the "Show" fireworks.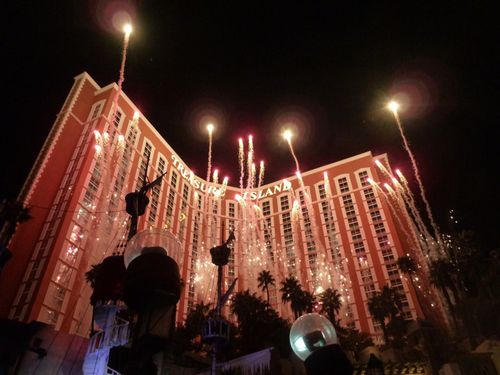 Some of the well-known palaces-casinos.
Two of the newest additions: Wynn opened in 2005 and Encore in 2008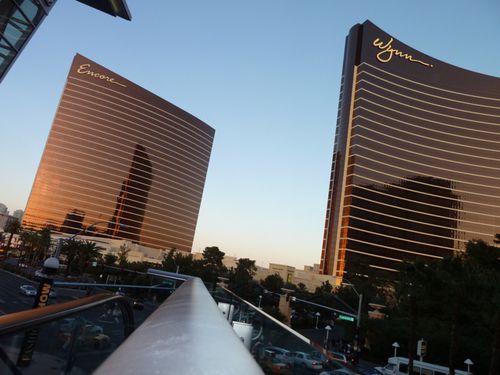 The Bellagio and its famous and lovely Fountains show...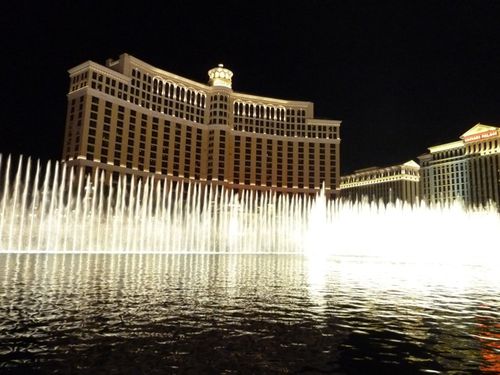 ...and its equally well-known Lobby ceiling, Fiori di Como, created by the glass artist Dave Chihuly in 1998.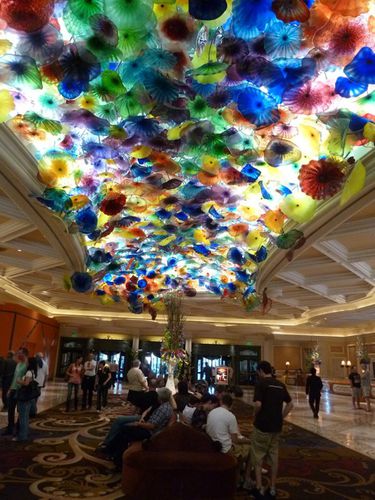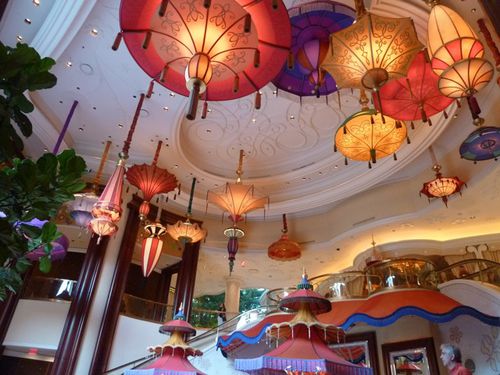 The rather gloomy and awful Luxor hotel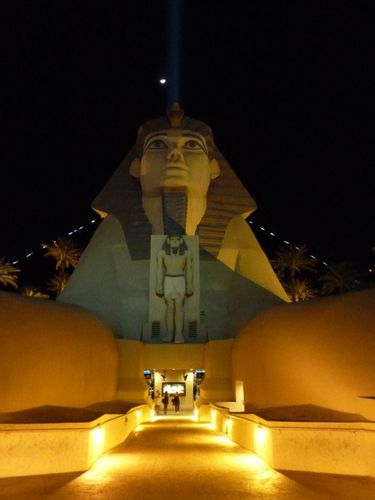 Paris. It's where we started to be really fed up with the artificiality and bad imitation of the place...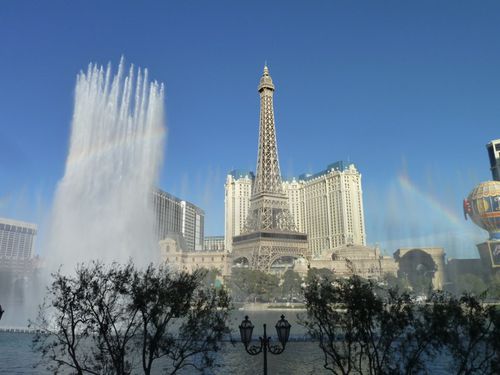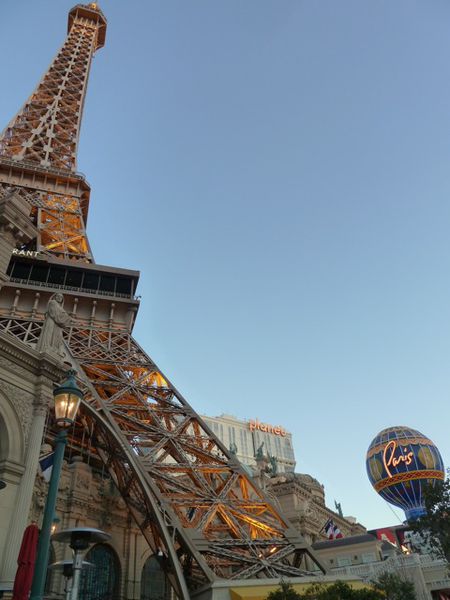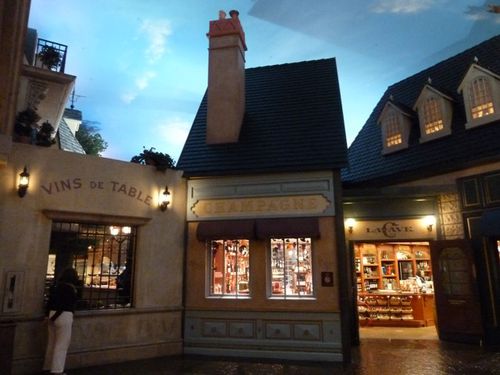 Caesars Palace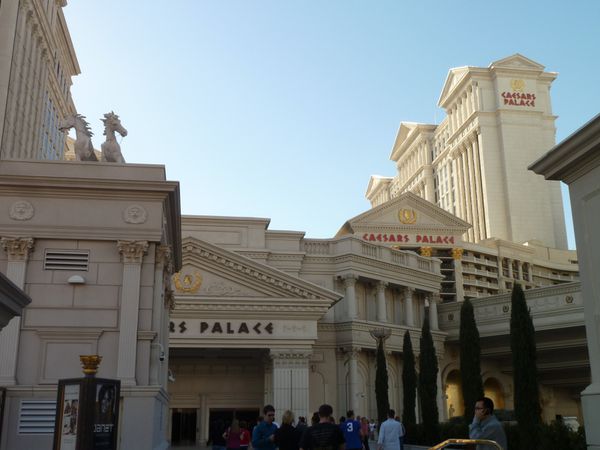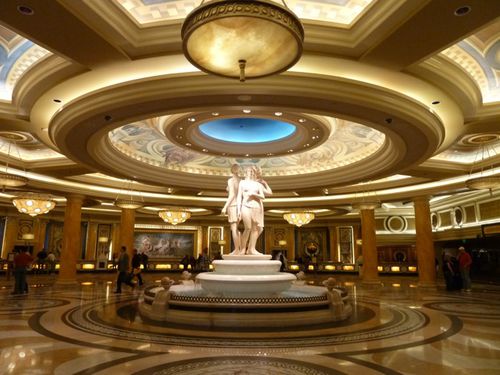 Excalibur. This one won the prize for tackiness...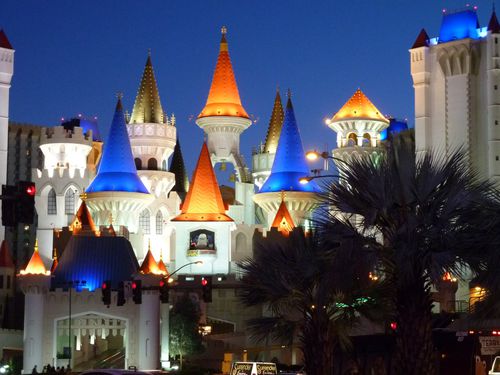 And finally, the Venetian. We did not dislike this one so much...I mean, in comparison of the rest.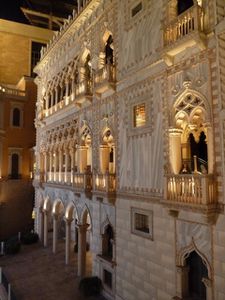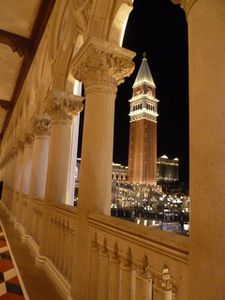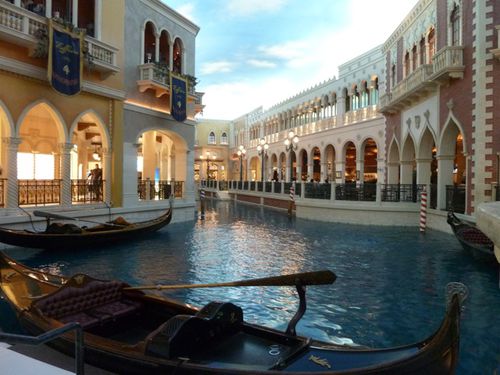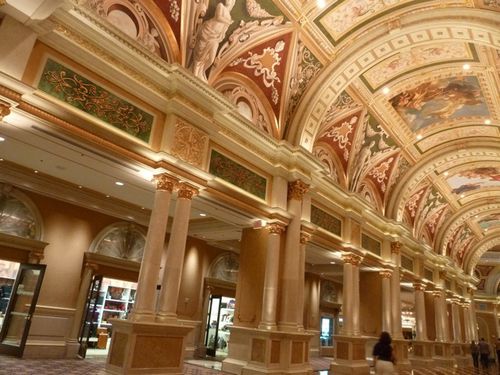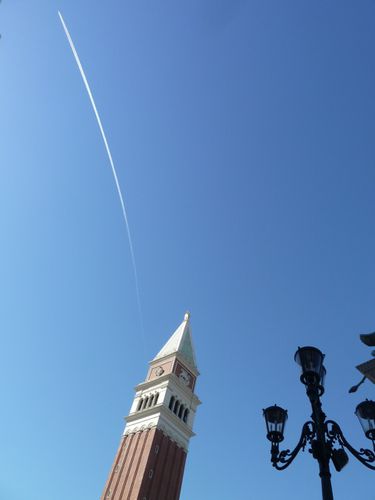 EVERYWHERE! Tables and slot machines are everywhere. It's overwhelming. Especially when you see a guy taking out from his pocket a stack of $100 bills and betting as if they were mere Monopoly money. He was as cool as a cucumber! I was flabbergasted. On her side, Ce found the view of so many people playing their quarters, one after the other in the vain hope to get the jackpot extremely sad...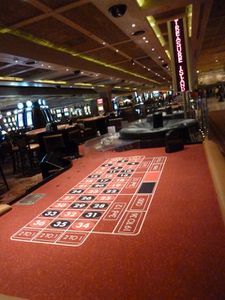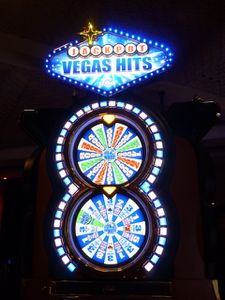 When we finally left Las Vegas, we stopped at the Hoover dam to see the Mother Ship that provides LV with its electricity.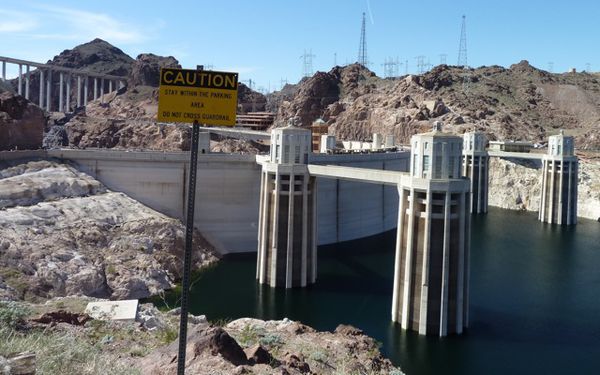 Next stop: Road 66 and the Grand Canyon...