LA: The Huntington Library
The Huntington Library, Art Collections and Botanical Gardens is an educational and research institution established by Henry E. Huntington in 1919. In addition to the Library, the institution displays an art collection strong in English portraits and French eighteenth-century furniture in the mansion, a dozen of little botanical gardens that feature sections for the historic Cactus collection, the Zen Garden, the Chinese Scholar's Garden, and many other specialty gardens.
First stop, the Huntington Library with its 5 millions of books, manuscripts, photographs, other works related to American and British history, and literature art. They are kept in the Munger Research Center and only available for scholars. But luckily for us, the Library Galleries display some of the most famous pieces.
One of the best known volume is an original illuminated Gutenberg Bible from around 1445. This is one of the earliest work printed with movable type (NB: Contrary to general misconception, Gutenberg did not invent printing but allowed its mass production. Indeed, woodblock printed fragments from China were found, dated from 220 BC). Johann Gutenberg is thought to have printed about 180 copies of the Latin bible, 45 on vellum and 135 on paper. The Library has one of only 12 surviving vellum copies.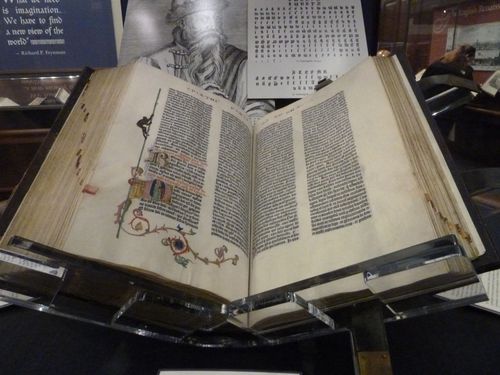 Below, two examples of the many illuminated manuscripts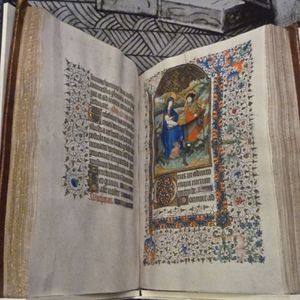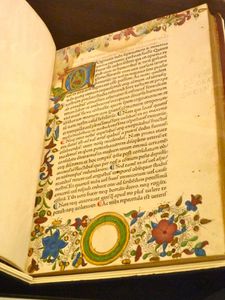 Among the other exhibit treasures, one can find the 15th Century Ellsmere manuscript of Chaucer's The Canterbury Tales, early editions of Shakespeare's works, personal letters from Charlotte Brontë, Henri David Thoreau and manuscript poems from Robert Burns (!).
Next stop, the Conservatory for Botanical Science...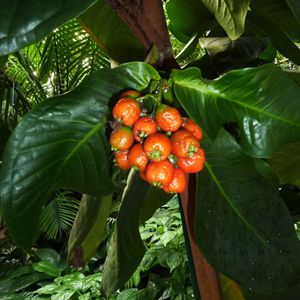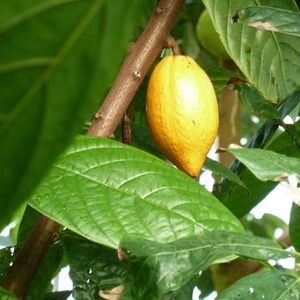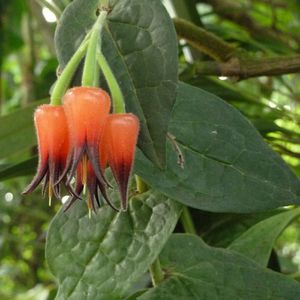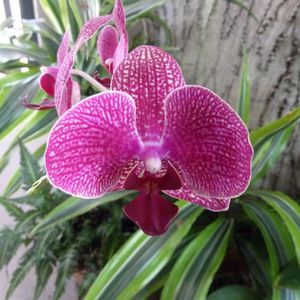 followed by the Chinese Scholar's Garden: a bit bare in the winter, unfortunately, but still a very enjoyable place to walk around.
the Japanese Garden: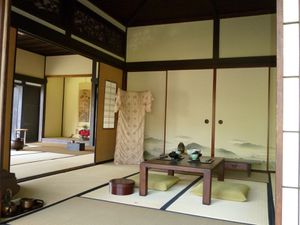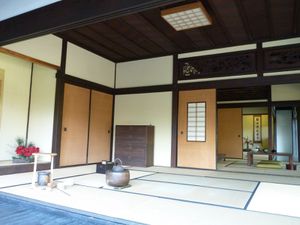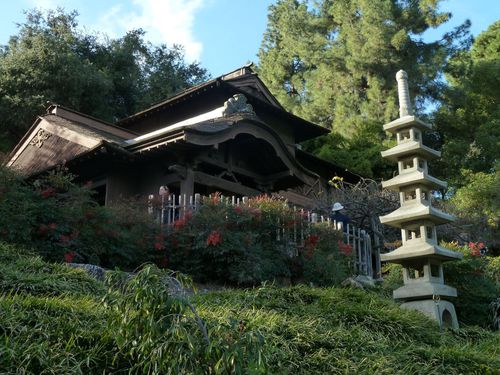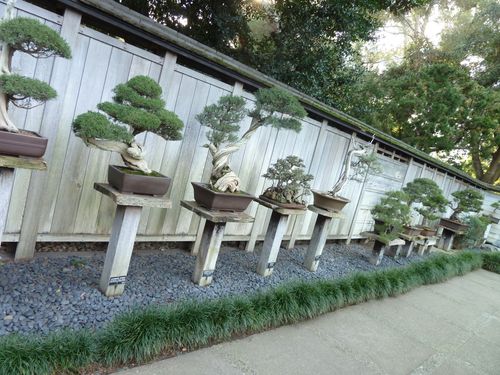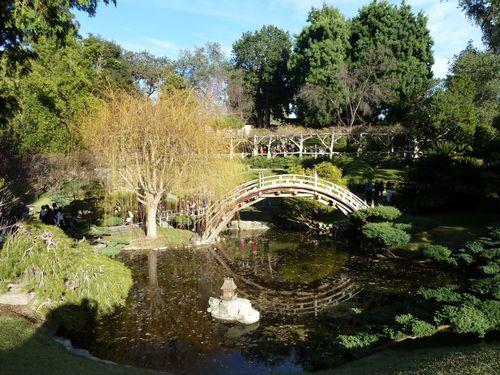 And finally, the Dibner Hall of the History of Science and its great exhibition, "Beautiful Science: Ideas that Changed the World":
Below, some drawings from John James Audubon (1785-1851), a famous american wildlife artist well-known for his "Birds of America" book. Unfortunately, our pictures don't do justice to these paintings with their rich details and vivid colors.
Below, book on the left: "Tahir al-Majisti (The greatest book) written by Nasir al-Din Tusi (1201-1274), one of the greatest Persian scholars of that time. This is a version of Ptolemy's Almagest, a description of the Earth-centered universe. Tusi's criticisms of Ptolemy were similar to the arguments later used by Copernicus in 1543 to defend the Earth's rotation.
Book on the right: Johannus de Ketham (15th Century), Fasciculus medicinae or Medical groupings (Venice, 1501). This work is an example of a group of medical texts in wide use in the early 16th century, and the first one to use such realistic illustrations.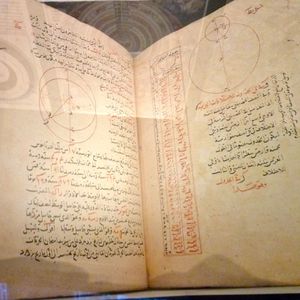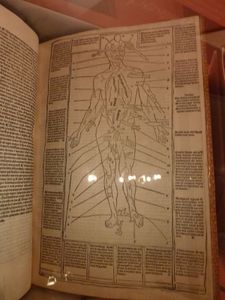 The following propaganda was not found in the library but in the parking lot; often car stickers say it best: