On our way down to LA, we took the famous and beautiful Highway 1 which runs alongside the Pacific Ocean. We took our time, and made several stops (see the map below)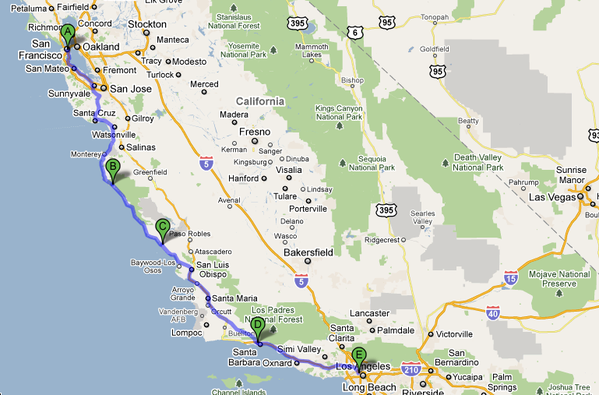 First, we stopped around Big Sur (B), a breathtaking area, perfect for a coffee and, later, a picnic.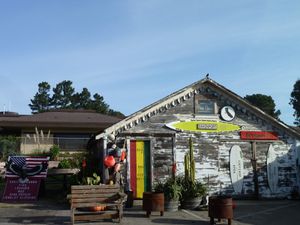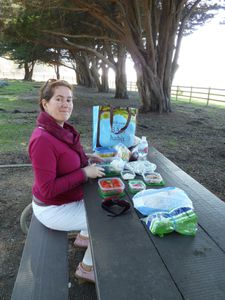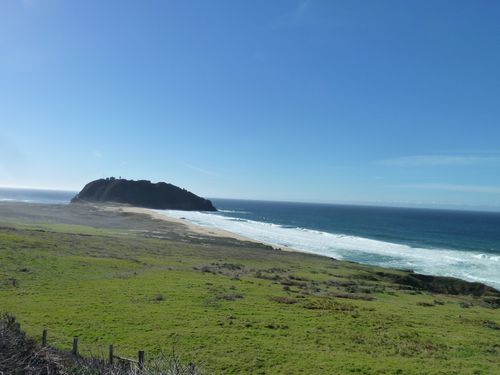 Next stop, a typical Western town: Los Alamos and its historical saloon (NB: anything older than 50 years old is "Historical" in the US! but here it did qualify even by our standards). The first picture is the local grocery shop and the butcher... We could perfectly imagine the Sheriff arriving on his horse in this decor! According to Wikipedia, the hills above Rancho Los Alamos served as a hideout for bandito Solomon Pico, whose escapades were popularized by the character "Zorro".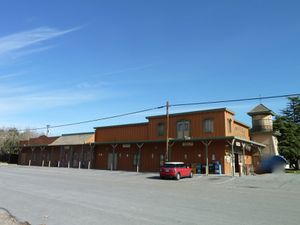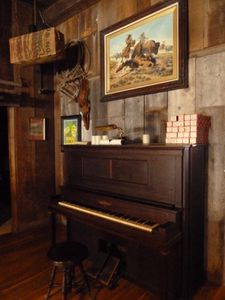 Some of the locals, encountered on our way to Hearst Castle (C).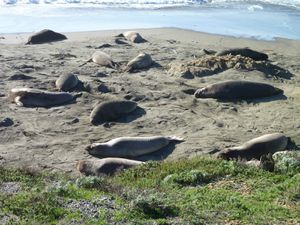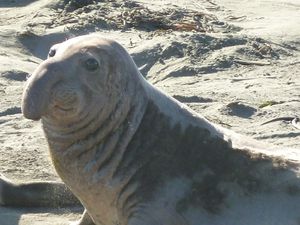 Hearst Castle is a National Historic Landmark designed by architect Julia Morgan between 1919 and 1947 for newspaper magnate William Randolph Hearst.
The estate is a pastiche of historic architectural styles that its owner admired in his travels around Europe. Hearst was an omnivorous buyer who did not so much purchase art and antiques to furnish his home as built his home to get his bulging collection out of warehouses. This led to incongruous elements such as the private cinema whose walls were lined with shelves of rare books. The floor plan of the Main Building is chaotic due to his habit of buying centuries-old ceilings, which dictated the proportions and decor of various rooms. Hearst Castle featured 56 bedrooms, 61 bathrooms, 19 sitting rooms, 127 acres (0.5 km2) of gardens, indoor and outdoor swimming pools, tennis courts, a movie theater, an airfield and the world's largest private zoo. Zebras and other exotic animals still roam the grounds.
Invitations to Hearst Castle were highly coveted during its heyday in the 1920s and '30s. The Hollywood and political elite often visited, usually flying into the estate's airfield or taking private Hearst-owned trains from Los Angeles.Charlie Chaplin, Cary Grant, Marx Brothers, Charles Lindbergh, Joan Crawford, Clark Gable, James Stewart, Bob Hope, Calvin Coolidge, Franklin Roosevelt, Winston Churchill were among Hearst's A-list guests.
Hearst Castle was the inspiration for the "Xanadu" mansion of the 1941 Orson Welles film Citizen Kane, which was itself a fictionalization of William Randolph Hearst's career.
Here's a view from the shuttle parking, 5 miles away. You can't get access to the castle with your own vehicle.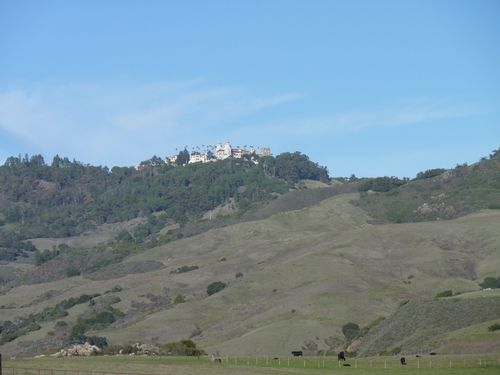 One of the 3 guests houses...
Hearst Castle, la Casa Grande entrance: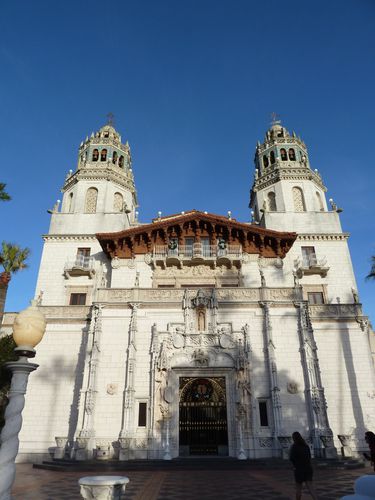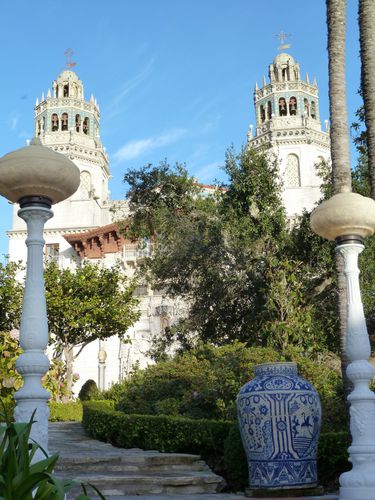 The waiting room and the dining room: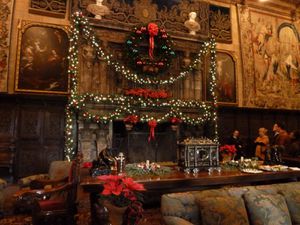 The Neptune pool, which had to be destroyed/remade twice before the 3rd version fully satisfied Mr Hearst: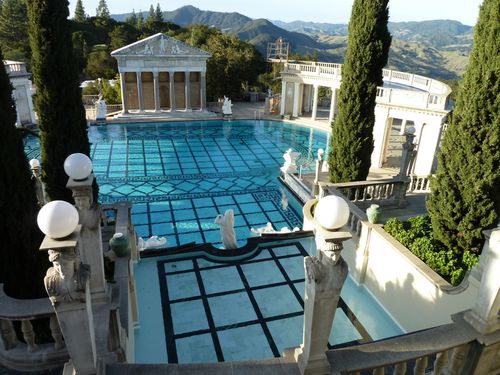 Our lovely Hostel in Cambria, a 20-mn drive from the Castle. It is really a hostel like in "Youth Hostel" and not a typo. We could not believe it when we saw it. So cute and cosy! In the morning, we shared our breakfast with a very nice canadian family fascinated by Ce's work and who kept asking her questions about it, while I was (more or less discreetly) checking my watch...So many things to see yet!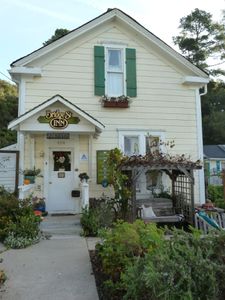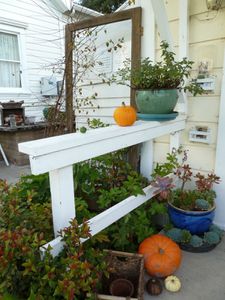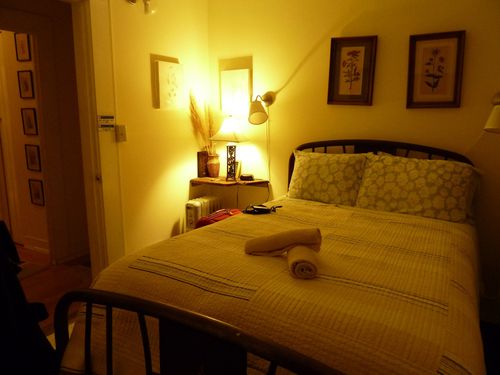 Our next stop was the Santa Barbara Old Mission (D on the map)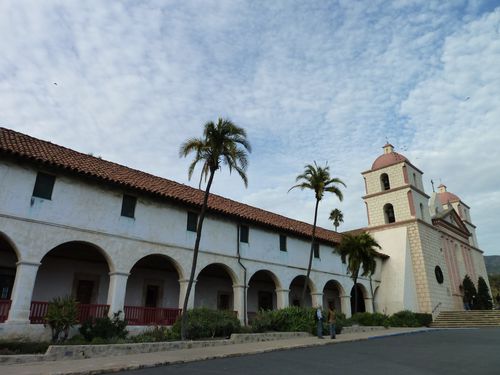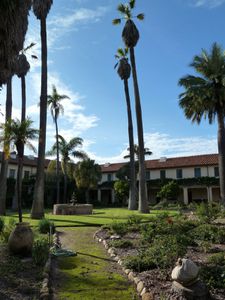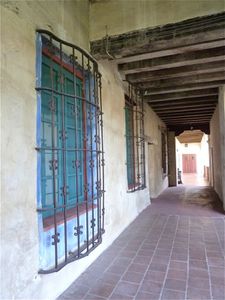 View from the Church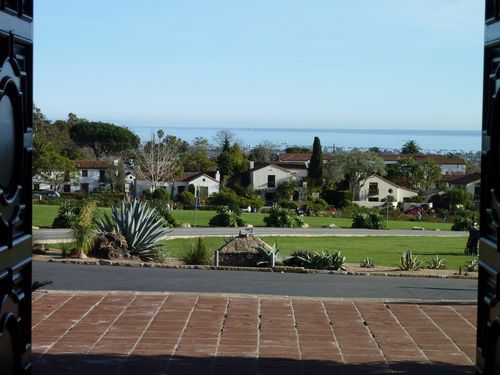 The gigantic and 200 years-old fig tree in the Cemetery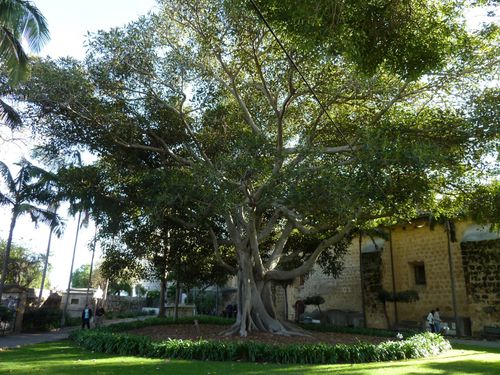 Next stop/episode: Los Angeles!!!