Grand Canyon Village-Arizona
Our second stop within the Grand Canyon brings us to GC Village, that contains numerous landmark buildings and, of course, some spectacular Canyon views.
The El Tovar Hotel, the premier lodging facility at the Grand Canyon, opened its doors in 1905, and is the most luxurious lodging on the South Rim. The hotel consists of 4 stories with a rustic chalet appearance. It was designed by Charles Whittlesley, chief Architect for the Atchison, Topeka and Santa Fe Railway.
Hopi House was built by Mary Jane Colter, a famous American architect, in 1905. It is based on structures that were built in an ancient Hopi settlement called Old Oraibi, located on the Third Mesa in eastern Arizona. It served as a residence for Hopi Indians who, at the beginning of the 20th century, sold arts and crafts to visitors in the South Rim. Nobody lives there anymore and the full house is dedicated to the exposition of the beautiful (and pricey) Hopi crafts. I particularly liked the pottery and carpets and I was tempted to buy one (a small one) but Ce was adamant it would look awful in our flat. I hate to say it, but she was right...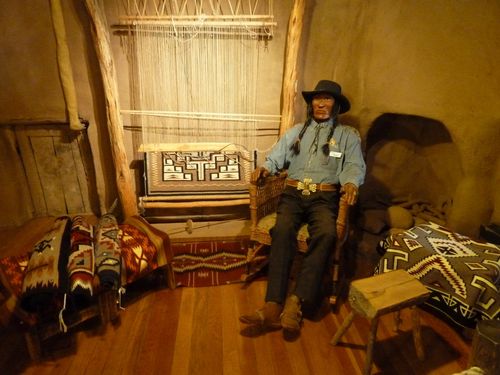 Lookout Studio was built in 1914 and is another structure that was designed by Mary Colter. it was obviously quite revolutionary at the time to trust a female architect, so that makes these building even more interesting. Photography artwork, books, souvenirs, rock and fossil specimens are sold here. A great view of Bright Angel Trail, which leads half-way down the canyon, can be seen from there.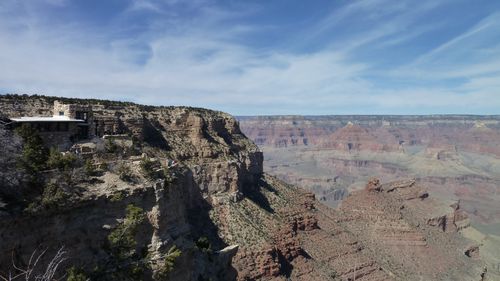 The Desert View Watchtower was built in 1932, opened in 1933, and is one of Mary Colter's best-known works. A beautiful building designed to mimic an Anasazi watchtower though it is larger than the existing ones. The artworks on the walls murals are superb, colorful and extremely rich. The most distinct images, painted by Hopi artist Fred Kabotie depict various aspects of Hopi mythology and religious ceremonies, other murals done by Fred Greer are copies of prehistoric pictographs and petroglyphs. We loved them! Furthermore, its unique position, on top of a 7,400 foot (2256 m) promontory offers one of the best and widest views of the Grand Canyon and Colorado River.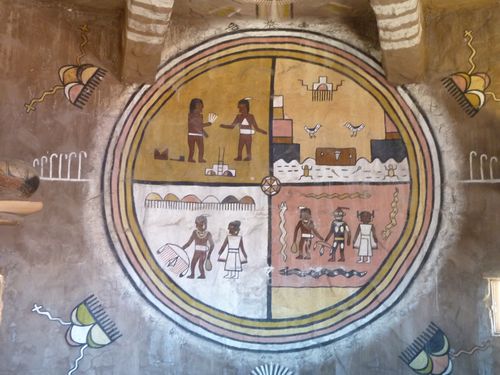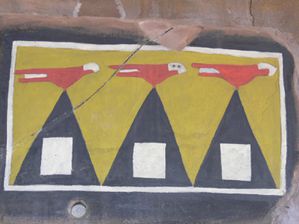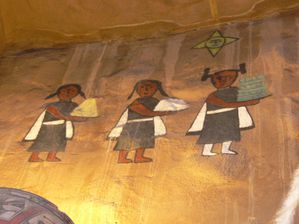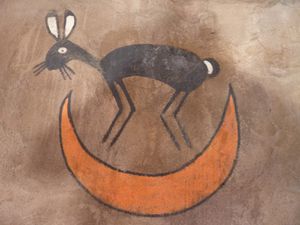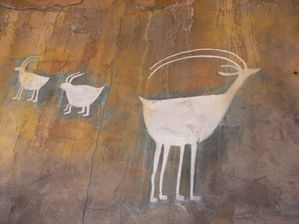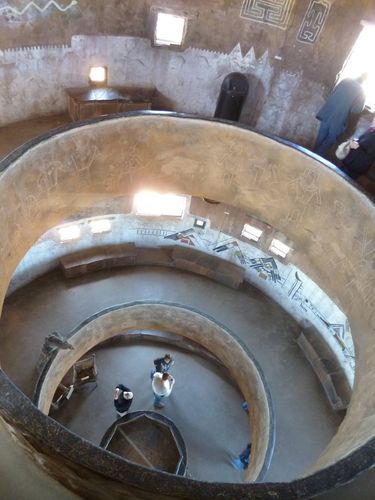 After visiting the buildings, we went for a stroll on the edge (literally) of the Grand Canyon. It was a-ma-zing! Even if it was freezing, we stayed until the sunset to test our new tripod.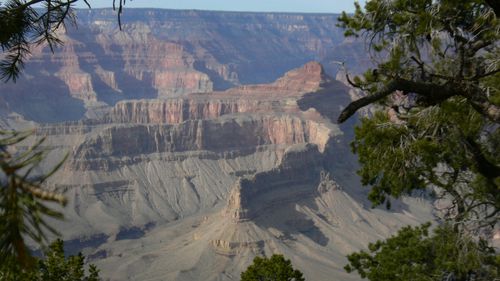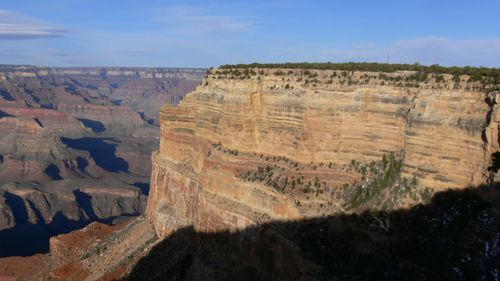 You cannot see it from the picture, but it was a very narrow path, full of iced snow, hence very slippery, with a sheer-drop of around 4000 feet (1300m) on the left-hand side. Oddly enough for such a family-orientated location, there was no warning sign of the danger. Ce was not feeling very confident, and I was not at ease either, even if I was trying to hide it by humming some made-up children songs. In a rare occurrence of a sensible grown-up attitude, I told to Ce that we should be taking another, more secure path... I can still hear her sigh of relief!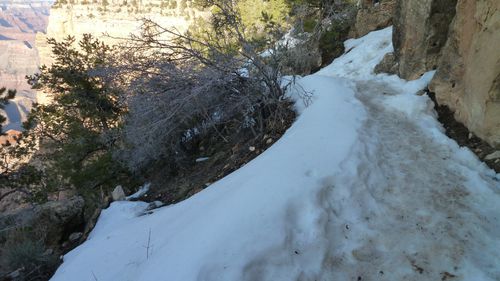 ... good thing we made it through the day: