A very hot and sunny Sunday spent in a lovely garden, a few miles away from Ce's workplace (a good thing she has to work almost every week-end!).
History of Filoli
After the 1906 earthquake, many wealthy San Franciscan families relocated to the Peninsula and built large estates. A number of these families had made their fortunes in the railroad, mining, banking and mercantile boom of America's Gilded Age. Filoli is the last of these estates remaining on all of its original 654 acres. It was built by Mr. and Mrs Williams Bowers Bourn II between 1917 and 1936. In 1975, the property was given by its last owner, Mrs. Roth, to the National Trust for History Preservation.
The name Filoli comes from Mr. Bourn credo: "Fight for a just cause; Love your fellow man; Live a good life."
The Main entrance
The back of the house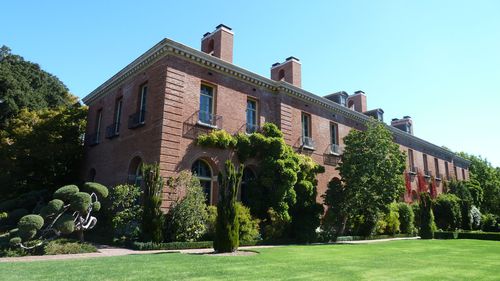 The stunning swimming-pool and its unbelievable blue water. We were so frustrated to not be allowed to use it! Especially with a temperature of almost 35 degrees! We sat there for one hour just day dreaming about winning the lottery...Imagine the BBQ parties here! Some of the staff and their families who are lucky enough to live at Filoli can use the swimming pool, before and after opening-hours, tough.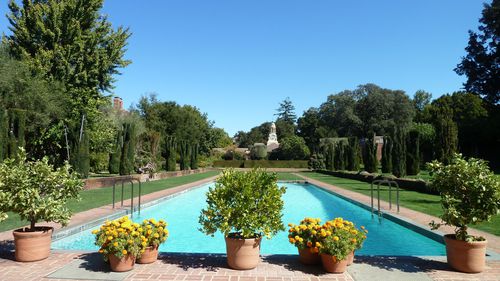 Some bits of the superb garden - part of the lawn is being replaced, hence the bare patches.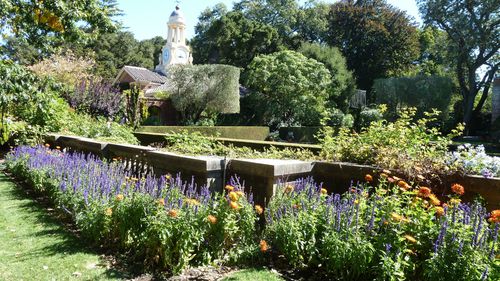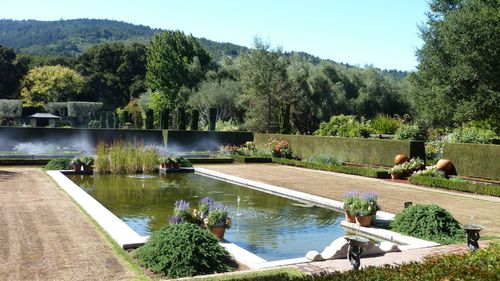 Specimens from the orchard.