We made this visit several weeks-ago, but because of my duties to family and friends from France, I had not yet had time to publish the article.
The Hakone Gardens are, according to its website, "the oldest Asian and Japanese estate in Western Hemisphere". We greatly enjoyed it for its peace and quiet.
History:
"In 1916, two San Francisco arts patrons, Oliver and Isabel Stine, intending to build a summer retreat, purchased the 18 acres (73,000 m2) site on which Hakone now stands. Inspired by her trips to Japan, Isabel Stine modeled the gardens upon (and named them after) Fuji-Hakone-Izu National Park. She hired Japanese landscape artists and architects to design the gardens and the Upper "Moon Viewing" House. More buildings were added in later years by Stine and by subsequent owners. In 1966, the City of Saratoga purchased Hakone Gardens, then in disrepair, in order to protect it. The Hakone Foundation, a non-profit organization, was established in 1984 to restore and enhance the gardens independently of public funding. The gardens are open to the public and the various community facilities are often used for cultural events."
Notable features:
Bamboo Garden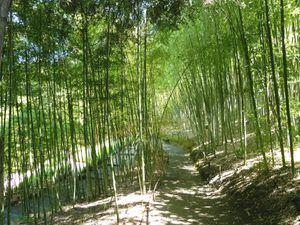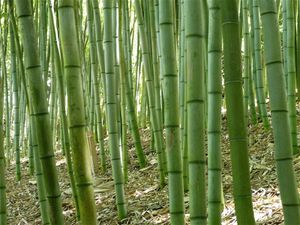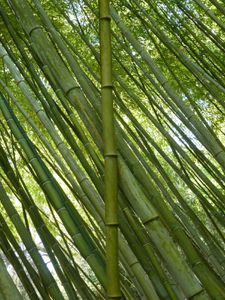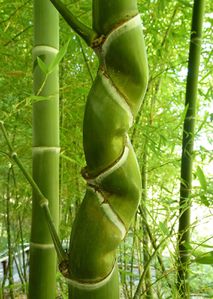 Hill & Pond Gardens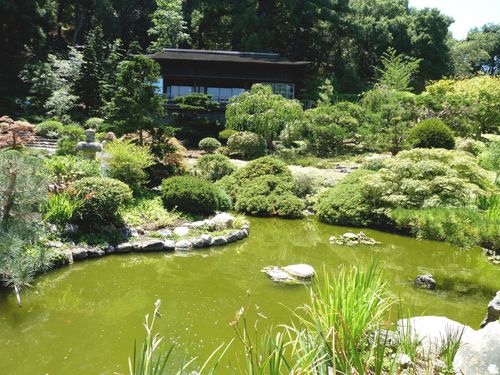 The Koi pond and its beautiful Koi carps and amazing dragonflies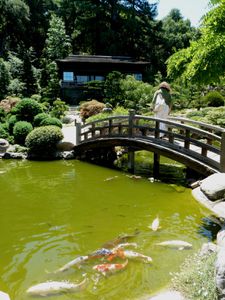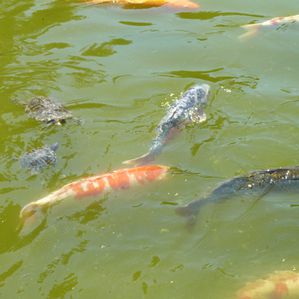 The higher House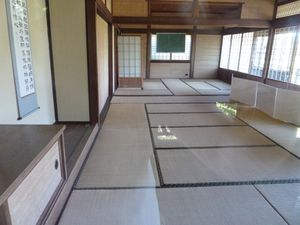 The cultural Exchange Center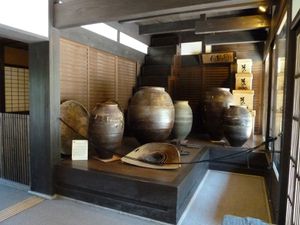 Details...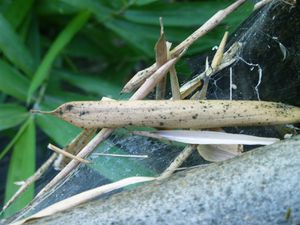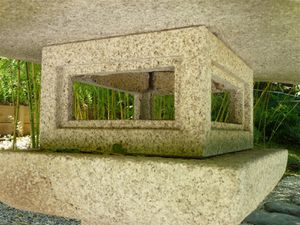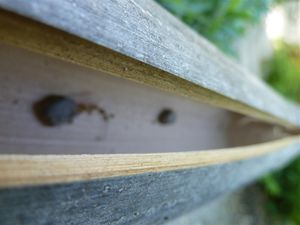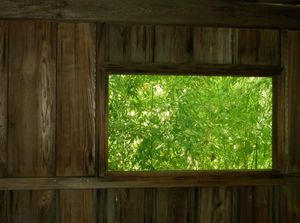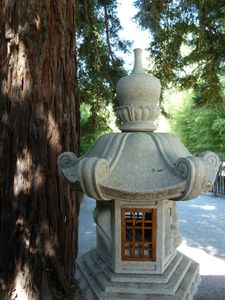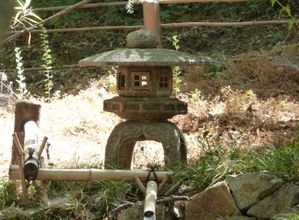 On the road back we stopped to the Villa Montalvo, a fantastic Arts center.
The Center occupies a historic Mediterranean-style villa, built in 1912 by Senator James Phelan. Montalvo was bequeathed by Phelan to the state of California to serve as a site for the advancement of the Arts.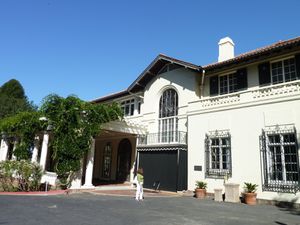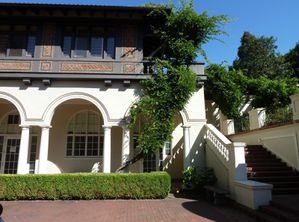 Some of the art works on display...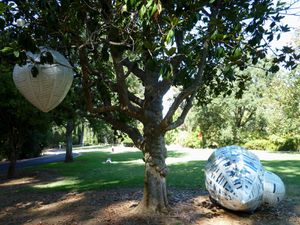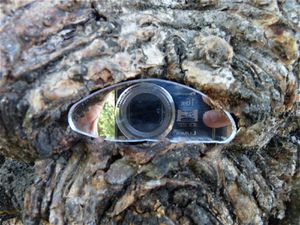 And 2 pairs of French feet!