Our first Christmas in American soil was anything but typical. As some of you already know we had been chasing a car for the last 2 weeks. After an extremelly long and stressing saga (problems with Celine's lack of Californian Driver's licence and no US credit history), we finally went to fetch the car before lunch on the 24th of December. We did not expect to spend the full day at the garage, so we had nothing prepared for our dinner. So, at 5pm when exiting the garage, starving, we ended up in one of the very few opened small Greek place where we had great grilled meat and salads.
First of all a picture of the new "family member". Yes they do put on a ribbon when you come to fetch your MINI. How sweet! We had a great laugh.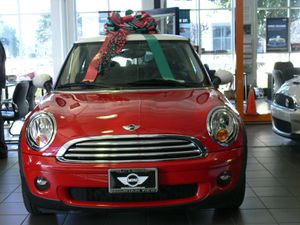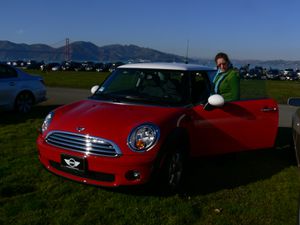 Xmas lunch-dinner.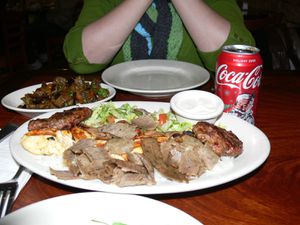 On our way home we drove by a really well decorated street. I must buy a tripod soon as the night pics are poor, but you still can have an idea of how it looked awfully nice/tacky, your choice. We found out afterwards that it's actually called '
Christmas Tree Lane
' and they have been decorating the full street every Xmas since 1940. It was very sweet as lots of people were having a stroll with their children who were all in awe...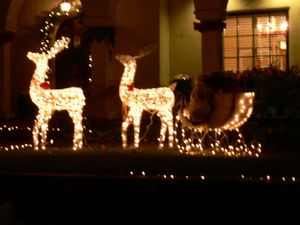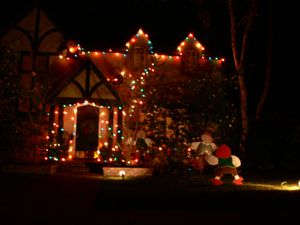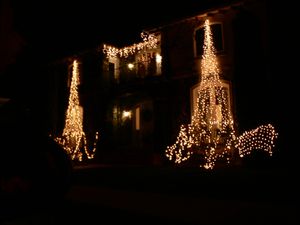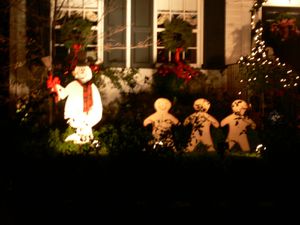 The 25th we first went to have breakfast with our neighbours, Melanie and Martin. Eggs and Bacon, Pancakes, Muffins and good company, it was really nice. Martin is as cheeky as Nad says Celine with a matching sense of humour. It seems like we're going to have lots of great evenings playing board games also...
We then went to a walk to
Crissy Field
, the beach at the feet of the Golden Gate Bride. It is really funny how our mind associates images together, because when I told to Ce that we were going to the beach, she immediately said "oh great, let's take the dog"... we don't have a dog, and never have! a very LOL moment.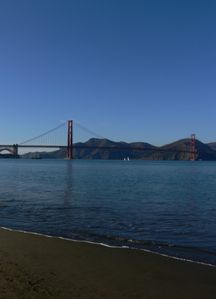 This place is a Natural Habitat for many birds, especially a couple of pelicans who have a really peculiar way of fishing. They kept flying away in a grand manner but only for a few metres and, when they plunged to catch something in the lake, they were slewing around in a very funny manner. There were some herons also.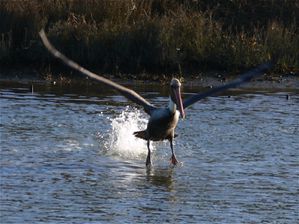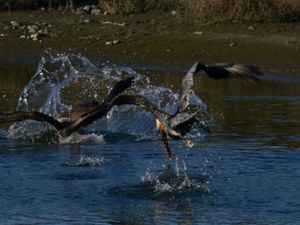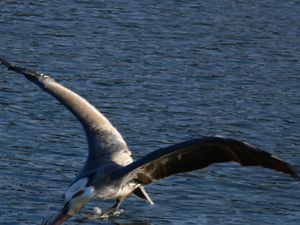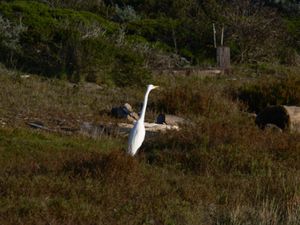 On our way back: a nice view and me wearing my Zero-pride hat!