A short drive from San Francisco and a lovely escape for the week-end.
The city's name derives from the Spanish word tiburón (and not from Tobleron as in the chocolate bar... yeah Celine did not laugh either when I made this lame joke), which means "shark". The name was first given to the peninsula on which the city is situated, and probably inspired by the prevalence of locally native leopard sharks in the surrounding waters. We actually did see a shark caught by a Sunday fisherman...
Tiburon was formerly the southern terminus of the Northwestern Pacific Railroad. This railroad carried freight, mostly lumber, to the town for transfer to barges for shipping to cities around San Francisco Bay. It is now a commuter and tourist town, linked by fast ferry services to San Francisco and with a concentration of restaurants and clothes shops. It is the nearest mainland point to Angel Island and a regular ferry service connects to the island.
A very attractive feature is that Tiburon often basks in the sun when SF is close to the freezing point due to its legendary summer fog... and there's a great view of SF from there.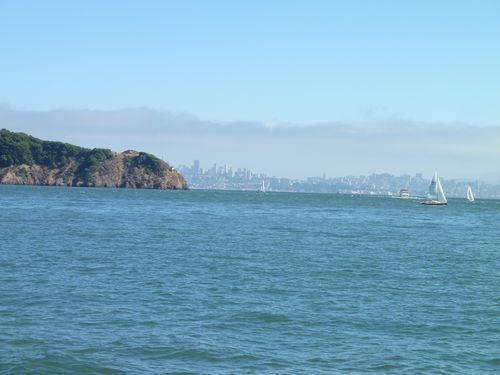 The large white house on the right-hand side of the picture used to be the terminus of the Northwestern Pacific Railroad, now a little museum.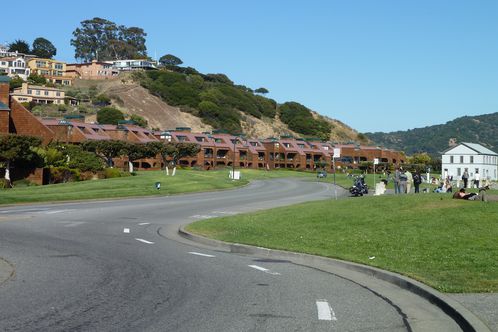 Looks like Freddy Kruegger might be from Tiburon after all...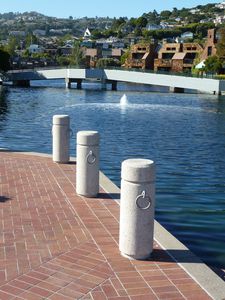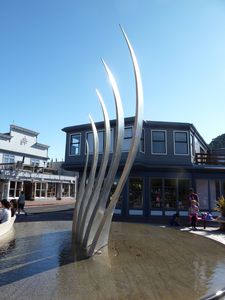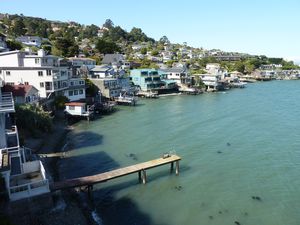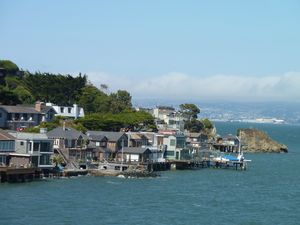 A strong wind, a poor steersman and a not so fun way to end the day...(remind me all too well of my "sailors" days)
Thoughtful seaguls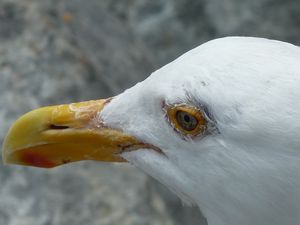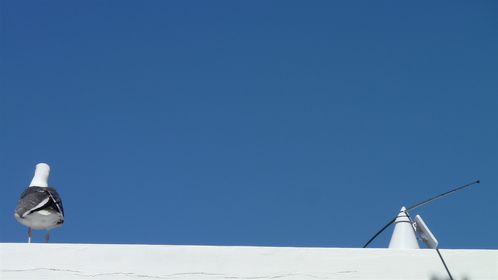 Oh a picture of us, together! Thanks Cecile :)