The Bayfront Park, Cliff House & Sutro baths
We started the day by a walk in a totally insignificant park except for the fact that it may have saved us from a lot of trouble. Indeed, I wanted to see the Extreme Surf Event in Half Moon Bay... the very same that was hit by severe waves, hurting some of the audience watching it from the beach. The videos are quite impressive, and the power of water is just unbelievable! I'm glad that Ce insisted to go to the park.
So even if we did not like the Park, we managed to enjoy a bit of Californian fauna watching
a lot of Californian Ground Squirrel a few White Egrets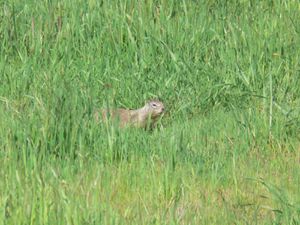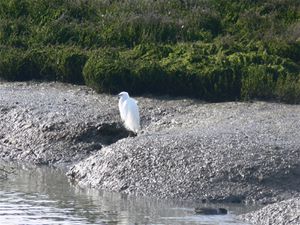 Following some very good advice (merci Pierre!), we went afterwards to a very famous SF landmark, the Cliffhouse, to have our ritual 4pm coffee-cake break. I strongly recommend the scrumptious Lemon Souffle!
The Cliff House
:
This is how it looked for a while before being totally devastated in 1909 by a huge fire (very sad as it had survived the famous 1906 Earthquake...)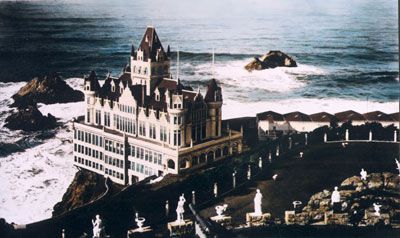 And now...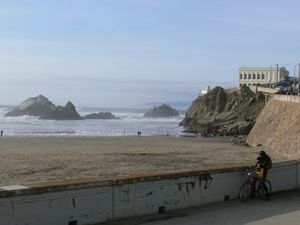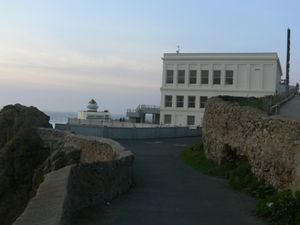 not quite the same grandiose style. The restaurant has been re-built in a stylish modern mix of steel and glass. Next time we go back there, it would be great to be at the table in the corner to enjoy the unique view of the Ocean!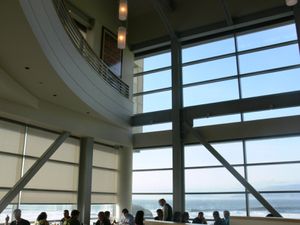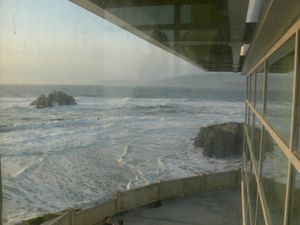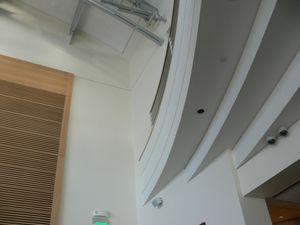 Facing the Cliff House one would find this stunning building: the
Sutro Baths
once "the world's largest indoor swimming pool establishment in the world"...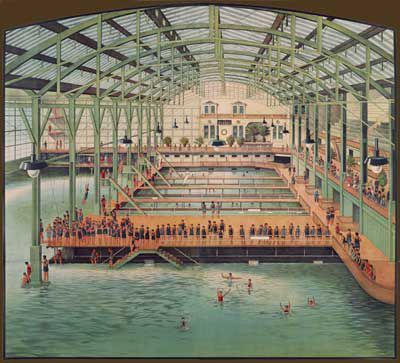 and now just a desolated ruin, destroyed by fire in 1966 after it was decided it actually cost too much and was closed down. Read the story in Wikipedia for really interesting statistics/features.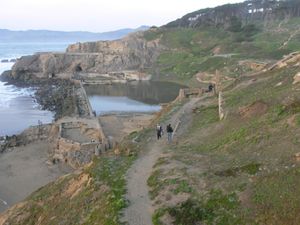 The endless fun of living in CA, a giant cross and nought on the beach and some surprising signals for European people.