A few weeks ago we had a lovely stroll around the AT&T Giants Stadium, the local base-ball team. We both have zero interest in this sport but the stadium and its surroundings are worth a visit. You cannot really see from the pictures but the size of the stadium is well...Giant! We felt like two tiny ants when facing it.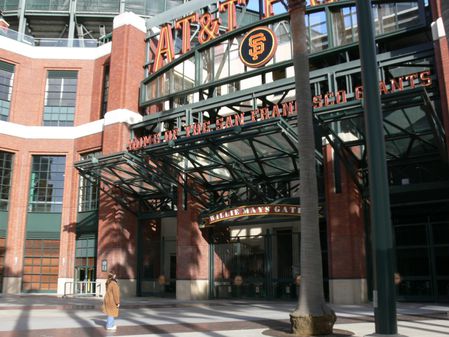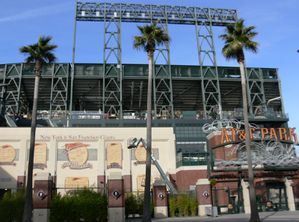 There were some funny signs on the walls outside the stadium and a full pavement of commemorative bricks: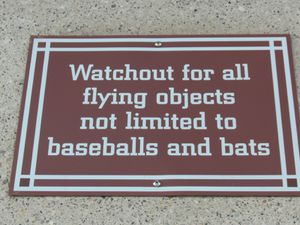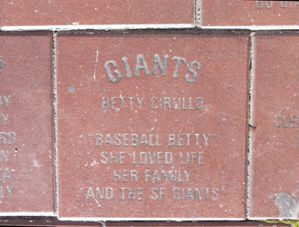 Isn't Celine gifted for baseball? Took several takes to get it right though!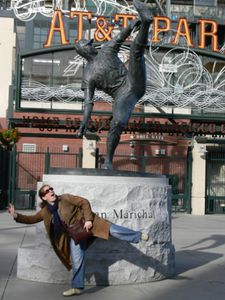 Before that we had been to the Embarcadero to enjoy the car-free zone for a few hours. Once a month, the city blocks off a few streets from cars to allow walkers, cyclists, skate boarders, roller skaters et al. to enjoy freedom of movement. You can actually 'rent' bikes, rollers etc. for free on that day!
Originally, the Embarcadero was dedicated primarily to inland trade and transport and contributed to the growth of California's agricultural industry. The building from the left picture is San Francisco's Ferry Building opened in 1898. It survived the 1906 Earthquake and Fire but the clock tower, modeled after La Giralda, the bell tower and minaret of the Cathedral of Seville, required some rebuilding. After a complete restoration in 2004 the Embarcadero is once again a vital pedestrian, ferry boat, automobile and streetcar thoroughfare which takes advantage of its unique location in the City-by-the-Bay, and lots of food shop, restaurants and its famous market.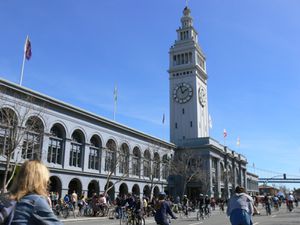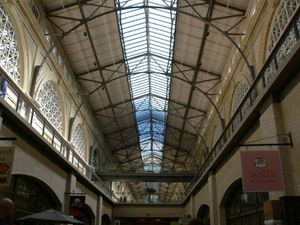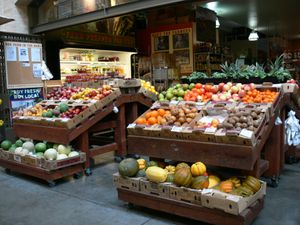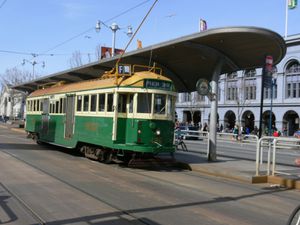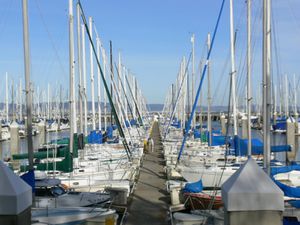 A few days later, following once again the good advice of one of my colleague, we intendended a 'Chantey Sing' event on an historical boat, the C. A. Thayer. This event is a gathering of people that meet to sing sailors songs. Some played the violin and the guitar while other were knitting their winter clothes: a really laid-back atmosphere. Propably the kind of evening our ancestors used to have before TV and the internet! So except for the couple of tone-deaf persons this was a really nice evening: a starry sky, hot cider in offer, and a unique setting. The ship, originally constructed in Glasgow, can be visited during day time, the reconstitution inside is really impressive and interesting