This article about Stanford is coming a bit late as I had already created an Album about it few weeks ago and I saw that lots of people went to look at it already. Sorry for the
deja vu
feeling, then, but I wanted to add a bit of explanation about the University. If you are interested to learn a bit more about its history, you can click on this link
http://www.stanford.edu/about/history/

At first, I was not too impressed by the Campus as I found it a bit too "new" and slighty fake for my taste but after a while it grew on me and now I really find it beautiful especially early on the morning, when the light is still soft and the Campus almost people-free.
Some of the Campus Higlights:
Hoover Tower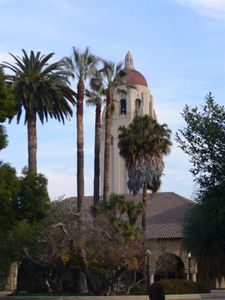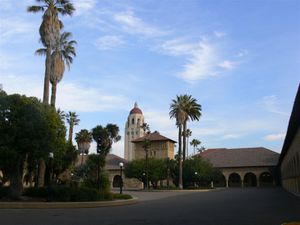 Memorial Church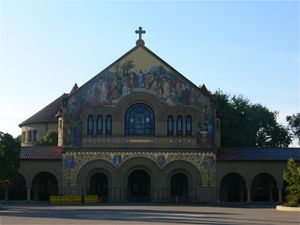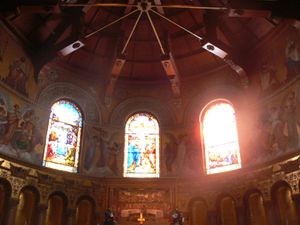 The church is best known for its 3
Organs
. The music library cataloguer, who happens to be an organist and composer, tried to explain their specificity to me, but it was way too technical, so have a look at the link if you want more details...
My pictures unfortunalty do not do justice to these magnificient pieces of art from August Rodin (do I need to mention some kind of pride to see a French artist put in such a prominent place in the University?)
The
Burghers of Calais (1884–1895)
is a collection of six bronzed figure in the Main Quad of Stanford University. The six figures are in a setting made to look like the sandstones cobblestones of the streets of the city of Calais. The six burghers are Pierre de Wiessant, Eustache de St. Pierre, Jean d'Aire, Jean de Fiennes, Jacques de Wiessant, and Andrieu d'Andres.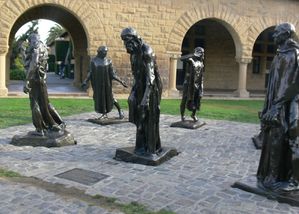 Other views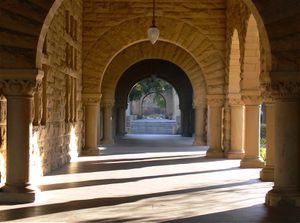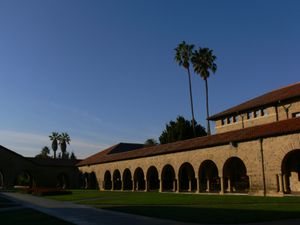 Below, very very posh student accomodations! The hamoc totally convinced me to study there in another life when I will be insanely well-off!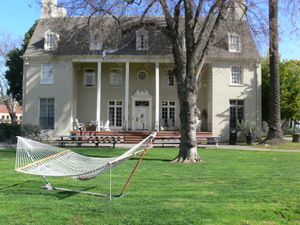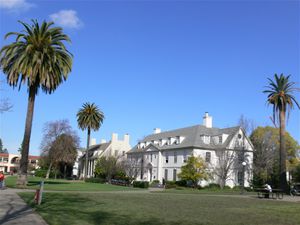 Basically, if you do not rent or own a bicycle in Stanford you are a big looser. This is a hugely popular way of transport there. It makes car transportation very tricky as most of the roads are actually blocked for the happy cyclists and Marguerite, the free shuttle (surprising lovely name, isn't it?). The couple of times Ce has tried to drop me directly in the Campus rather than at the train station, a lots of bad words were exchanged as we could not find out how to get access to it! But it is even more difficult for the pedestrians as bicyclists couldn't care less about bipeds. I had already a few close escapes!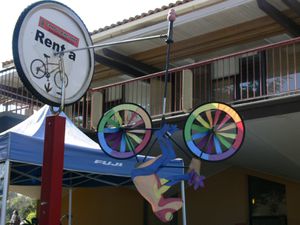 The University coffee-shop and book-store where I hang out a lot... crap coffee but fantastic choice of books!