Sausalito & its houseboat community
Official annoucement: on Saturday the 3rd of July 2010, we discovered the craziest, funniest, loveliest "village" on Earth. Shame some stupid moronic people had to build a motorway right behind it!!!
On Saturday morning, we took a ferry to cross the bay and go to Sausalito, situated 7 miles north from San Francisco, to visit its floating houses community. It has evolved from the free-spirited artists, shipbuilders and writers who lived aboard the arks and the various types of boats which were informally anchored in San Francisco Bay beginning in th 1800's.
We saw a wide variety of houseboats situated in the Main Dock, Gate 6 1/2 (?!) and Issaquah Dock. You still can see a few of the battered survivors from the old era of improvised houseboats old decades past. The docks are adorned with flowers, trees and the craziest decorative junk you can imagine! A Tour is organised once a year, but from the reviews we read it was a good thing to do it in our own: no line, no time limitation, no nothing! We stayed a good 5 hours just wandering around, dreaming of living there. Just dreaming as, for most docks, the noise level coming from the motorway is a total deal-breaker for me (I can't sleep with the noise of a fan on...), oh and the houses prices are just a huge joke (one of them is available for rent for the hefty price of $10,000/month... It has 2 bedrooms though! ;-). So, no need to say that it's not pennyless hippies living there anymore...
Docks entrance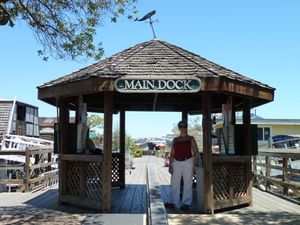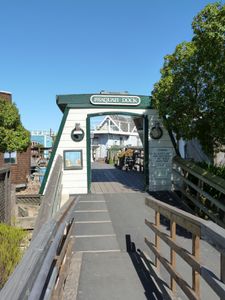 The superb and unique docks decoration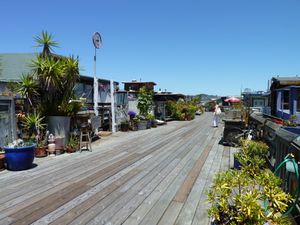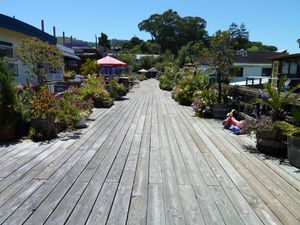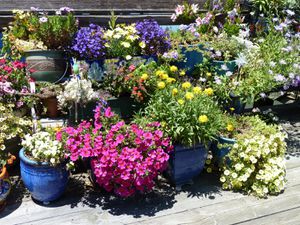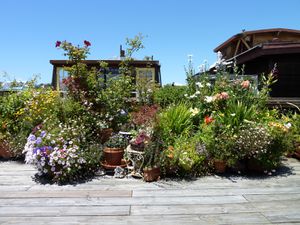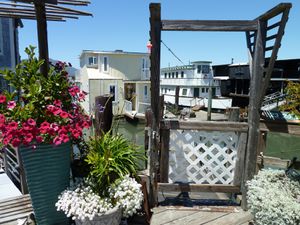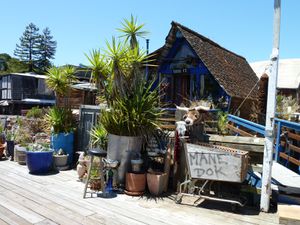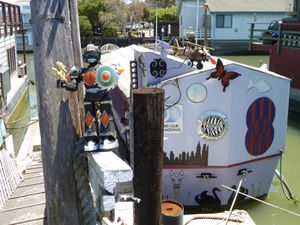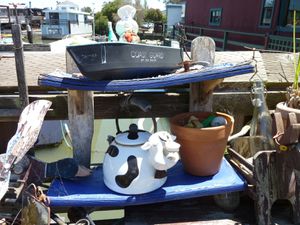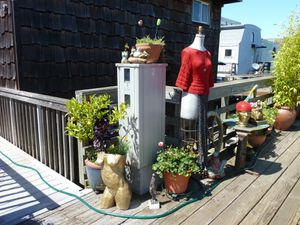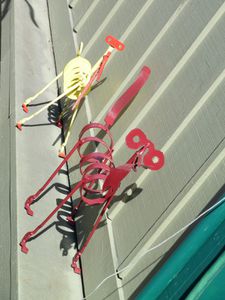 The Houses
The incredibly varied and rich architecture ranges from the tiny simple cubes to very gigantic sophisticated ones. There is a Swiss chalet too and some purple and yellow things that seems escaped from a Disney movie. Most of the houses have a dock at the back with canoes or boat/catamarans attached to it. We even saw a seaplane (definitively more stylish than your average SUV!)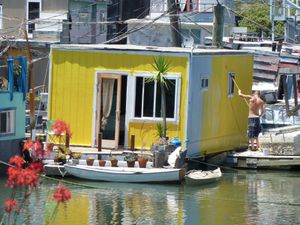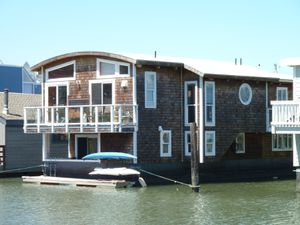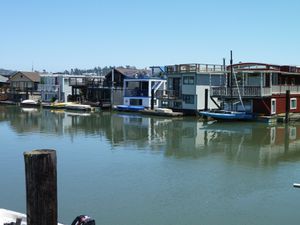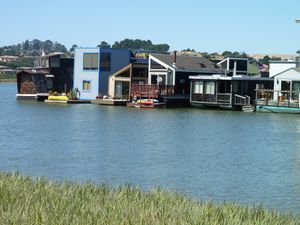 The first tiny red one used to be a War ship during WWII!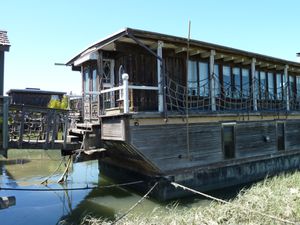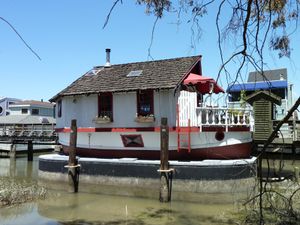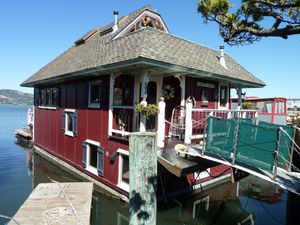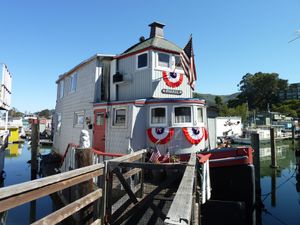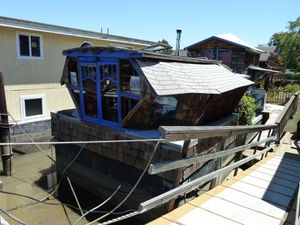 There's still some space, where I could put a floating library, we thought... imagine delivering the books by boat ;-)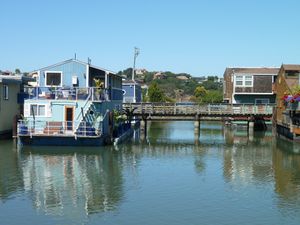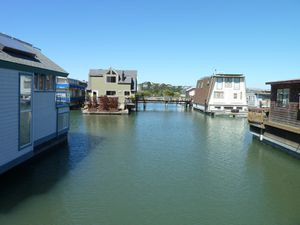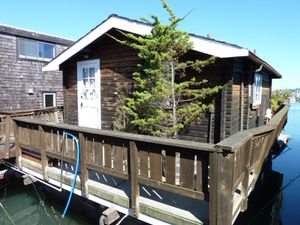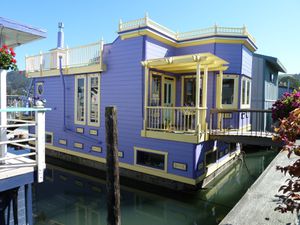 There are 9 docks, I believe, we saw only 4-5. We've made many more photos, check them out in the Sausalito album I've created.
The local means of transportation (see what I meant by "Stoopid motorway!)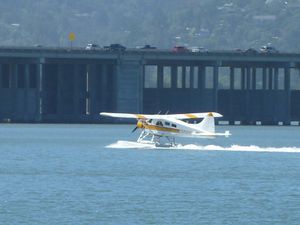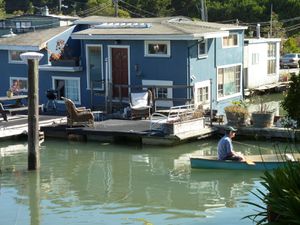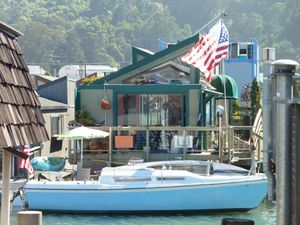 There seems to be a great sense of community there. You feel peace in this place, and it is not an easy catch-line: we talked to one of the resident who would not live anywhere else!