Gold Rush days in Sacramento, CA
A fantastic day out: a very informative visit of the State House, a bunch of cocky cowboys, and lots of beautiful trains (real ones and toys) and more...
The outside of the State House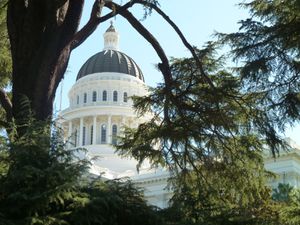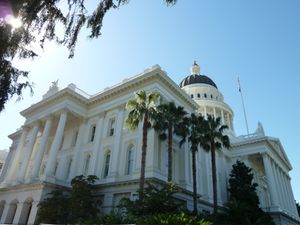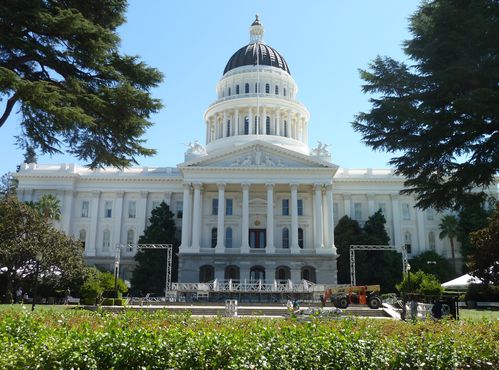 The inside:
The California State House is the state legislature of California. It is a bicameral body consisting of the lower house with 80 members, the Assembly, and the upper house, the Senate, with 40 members, both inspired from the English Parliament in London.
After California was given official statehood by the U.S. Congress on September 9, 1850, the state capital was successively San Jose (1850–1851), Vallejo (1852–1853) and Benicia (1853–1854), until Sacramento was finally selected in 1854.
The Lower House: green as in "agriculture" to symbolize the People.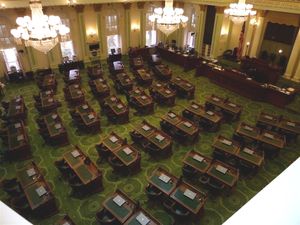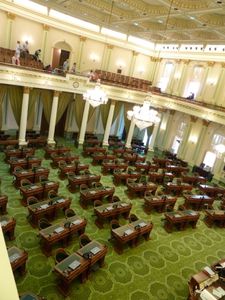 The Upper House: red, like the House of Lords in London.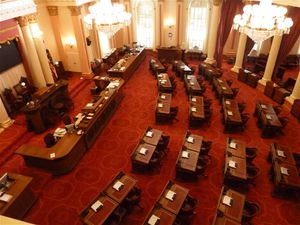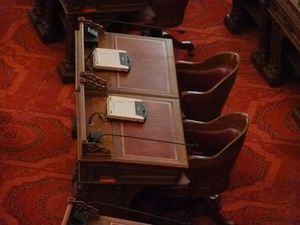 In both Chambers the votes are public, hence one knows what his/her legislator votes for or against. By pushing a Yes/No button connected to an electronic board in the Lower House, orally in the Upper House.
The seating is random and not allocated by party.
The Dome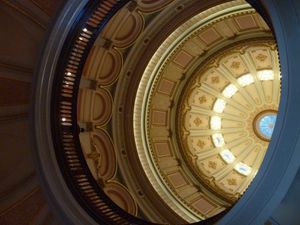 What can I say?! Our Guvernator and his mega deficitor...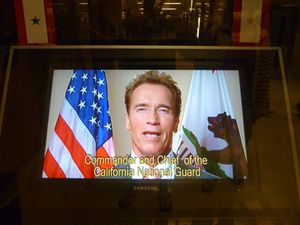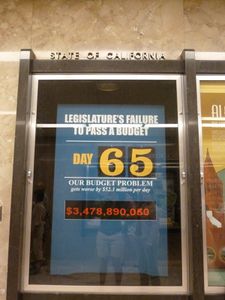 Imagine the nightmare for colour-blind people to figure out where to park...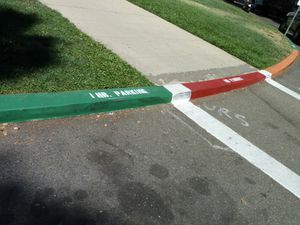 The actual first reason why we came to Sacramento was to discover the old town where people were holding the 'Gold Rush days'. We were surprised by the number of real historical houses in this part of town. The dressed-up people added a really nice 'Lucky Luke touch' (a cowboy cartoon known by any french kid).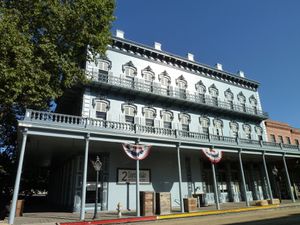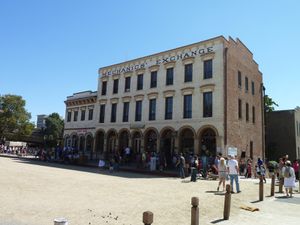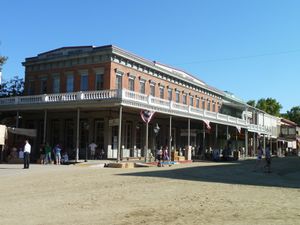 The locals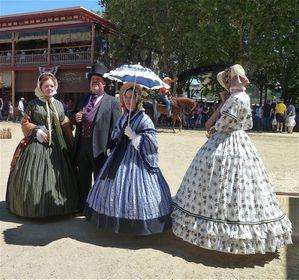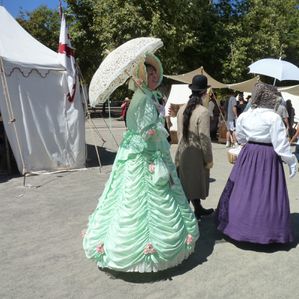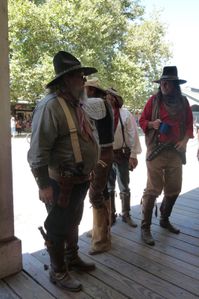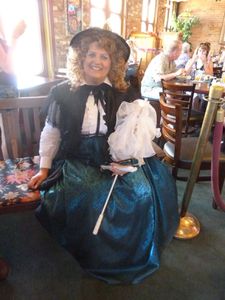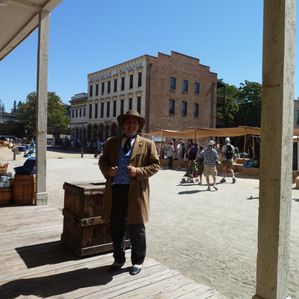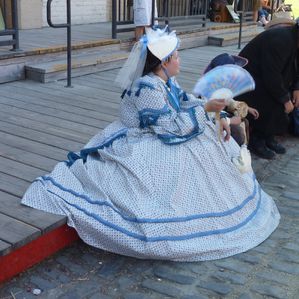 Their proud & fiery mounts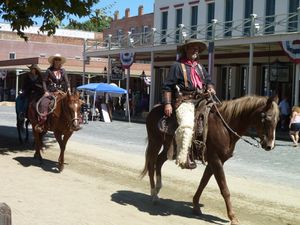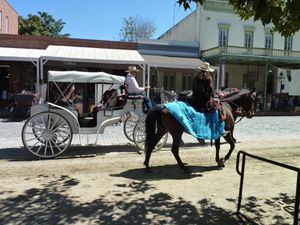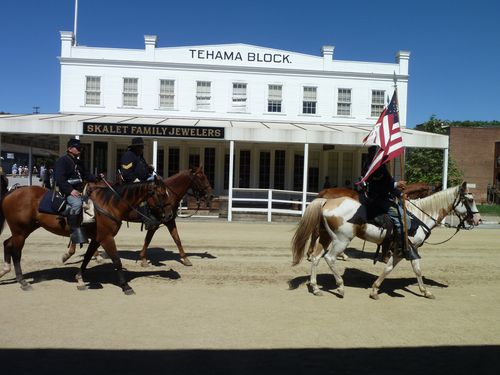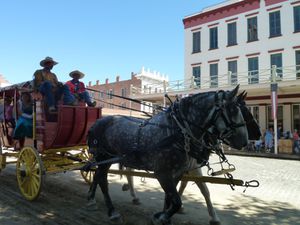 Incredible historical poster:"young skinny, wiry fellows...willing to risk death daily, orphans preferred (!!!)"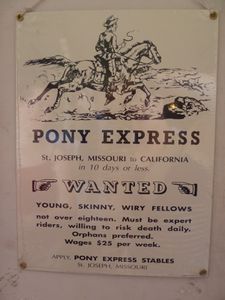 The old town also includes the (fabulous) Railway Museum with HUGE (well real) locomotives: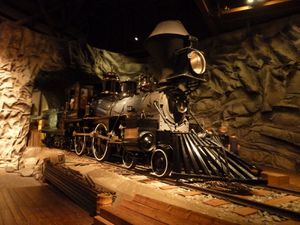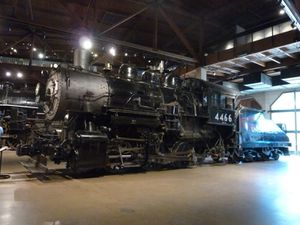 Some wagons can be visited and have nice reconstructions, one of which is a china display of the railway over the years: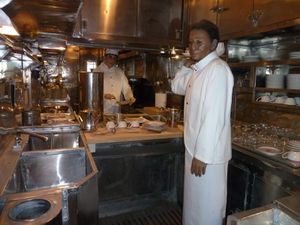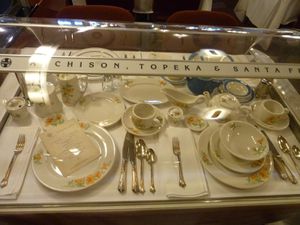 There's a postal wagon where up to 12 people would work, sorting the mail for ~2300 stations between the East and West coast:
We also went inside the Pullman with their 'super luxurious' sleeping arrangement. It's a shame I messed up the photos with Celine as a scale, so you cannot see the real gigantic size of those beasts!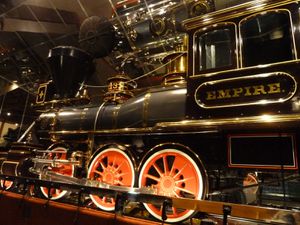 A real good american day!