After leaving the usual cluster of ugly built-up areas surrounding SF, we arrived in the Napa Valley and its lovely vineyards.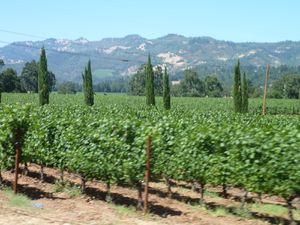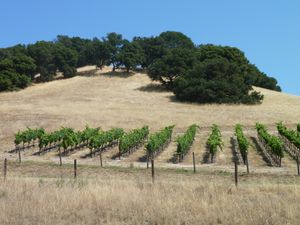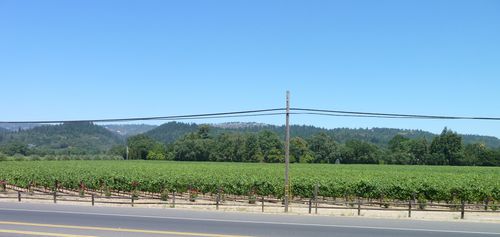 First stop at Yountville: a tad bit touristy fake but still an enjoyable stop.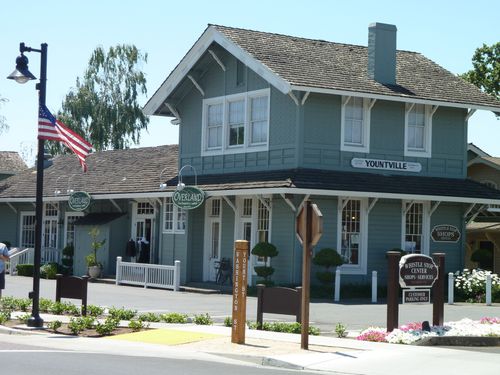 A superb warehouse reconverted in a very posh 'market' (warning: not food market, touristy market)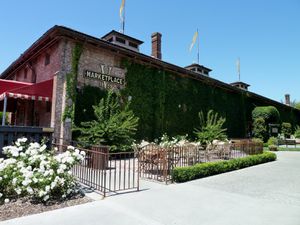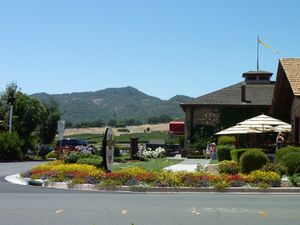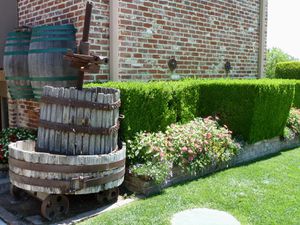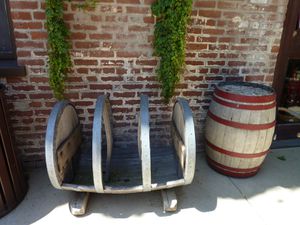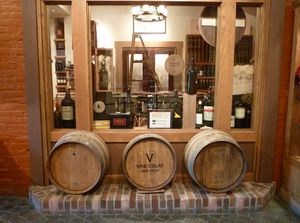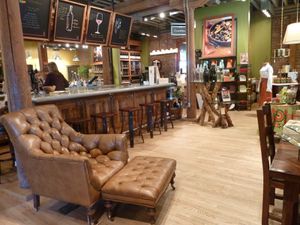 We then passed an impressive building that was none other than the CIA! Otherwise known as the Culinary Institute of America ("Ecole Hoteliere" for the French readers). No need to say that we had to stop. This place is a paradise for amateurs & professional cooks. And their shop is just a-ma-zing! Ce was as delighted and thrilled as a little kid in a toys shop. I had to refrain her to buy all their stock!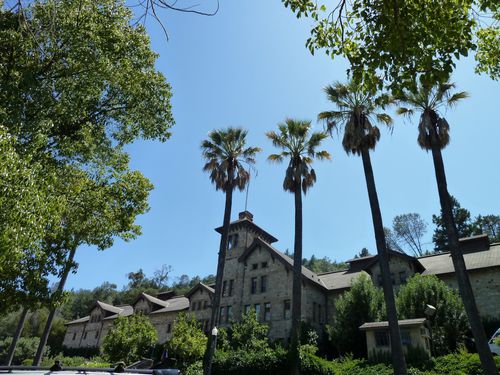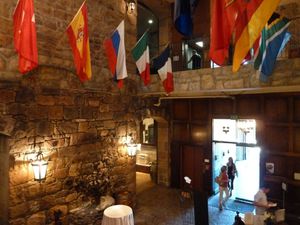 While Ce was roaming with delight around the Culinary shop aisles, I saw the most hilarious and original collection of cork screws: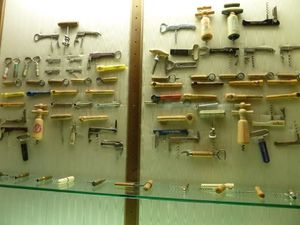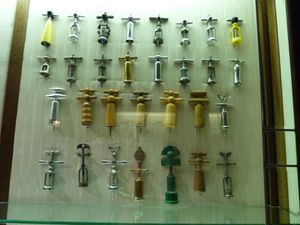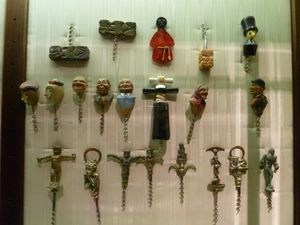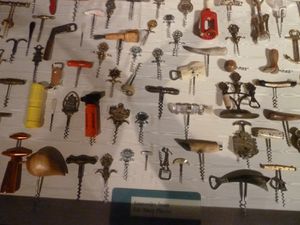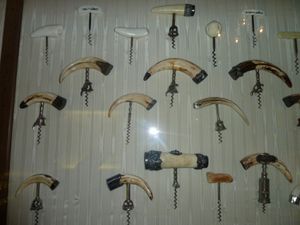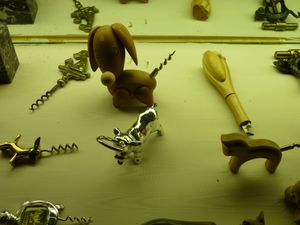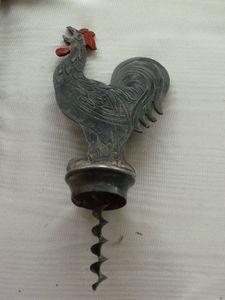 Ce's Magic Land (and mine as I will enjoy those toys in the best way possible).
The best cooking pans ever! French, what else...?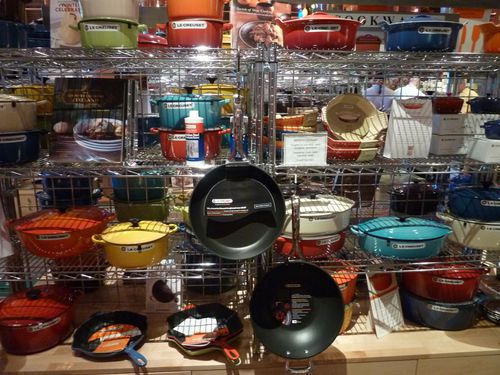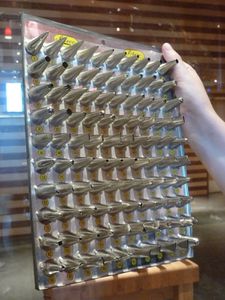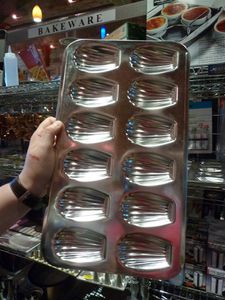 I was not allowed to buy these ones below... I start seeing the point of having kids now ;)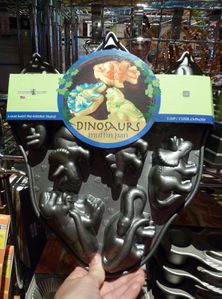 The Lecture Theater where a Wine-tasting course was about to take place.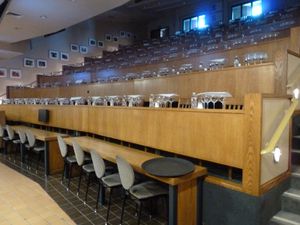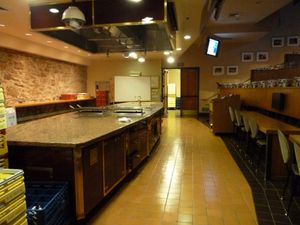 Next stop:the Chateau Montelena winery. A huge disappointment for me as I naively expected a real beautiful historical castle a la Scottish, and not an awful pretentious american one a la Disney (what you see on the picture is just a facade added to a very ordinary house, cheaters!).The very small Japanese garden barely made up for the frustration. We did not even try their wines, as we are not very big on red wine by 40 degres (100F) at 3pm. It may have been a mistake as this wine maker is the one that revealed Californian wines amongst the world-best in Paris, in 1976. One of the winner wine bottle (1973) has just been auctioned for $11,000 for charity...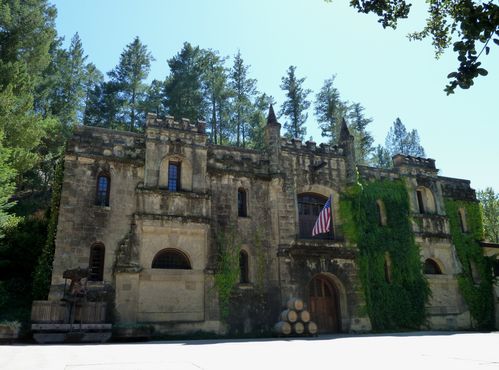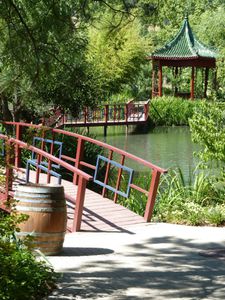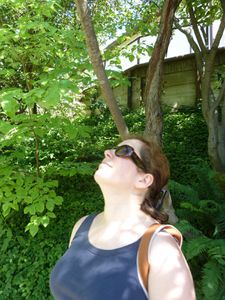 Back home, we stopped again at the Sausalito Floating Houses to enjoy the decks we did not see the first time we came there. The evening light and still water were perfect elements for nice pics. The pink pirate boat (3rd photo) is waiting for a new owner by the way...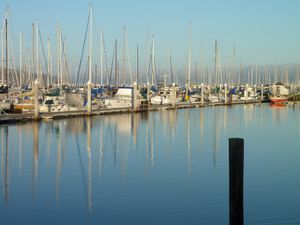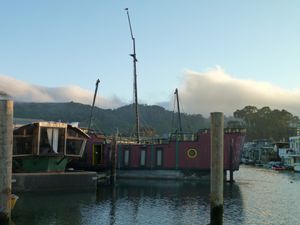 We left a sunny, clear and warm Sausalito (20 mn drive from SF) for that...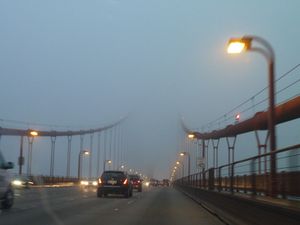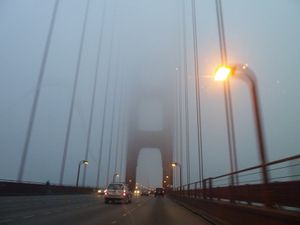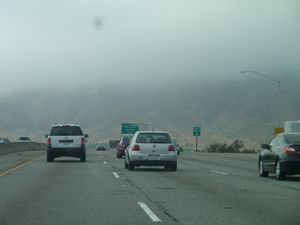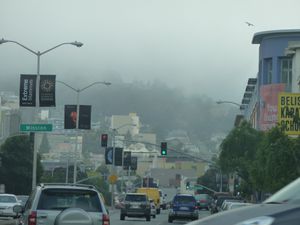 ...and if pictures can talk, they will tell you: "Summer in SF is *insert explitive* cold (!), which really requires some feel-good pastry making-eating with our brand new toys.