The title kind of gives away what we did yesterday. Indeed, we spent a lovely afternoon in Monterey visiting its interesting Aquarium-museum.
The images are not too good as I do not yet master the art of taking pictures through a window. But fortunately, Celine's pics are way better.
Lunch time: sunny and warm (proof: Ce is not wearing any scarf!), with the compulsory clam chowder, really yummy there...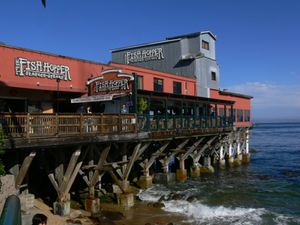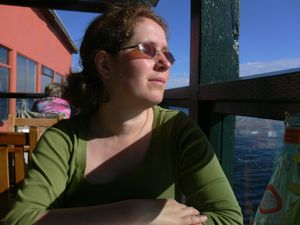 My favourites: the otters

In case you're feeling unhappy seeing these lively and playful animals in cage, I have to say that the 5 sea otters came to Monterey Aquarium as rescued animals and are no longer able to survive in the wild. Indeed, 3 of them were released but had to be brought back to the Aquarium as they interacted with kayakers and divers, which was not safe for them. Plus, each of the five animals is occasionally off exhibit, acting as a companion or mentor to other stranded otters as part of the Sea Otter Research and Conservation program (SORAC). Three of them, Rosa, Toola and Joy also serve as surrogate moms. Nevertheless, we were still rather sad to see such fantastic animals in such a tiny place…and we thought about the wild ones we saw in Norway having a full fjord just for them!
By the way, the otters have been named after some of John Steinbeck's novels characters because of the popularity of the author in the Monterey County. Indeed, John Steinbeck wrote several books with deep-seated roots in Monterey and around, such as Cannery Row and Sweet Thursday, both of which used Monterey's sardine canning industry as their setting.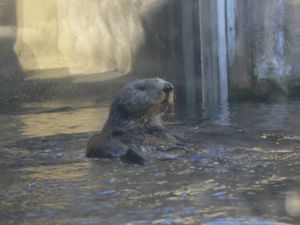 Here, the compulsory Finding Nemo tank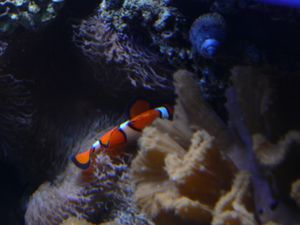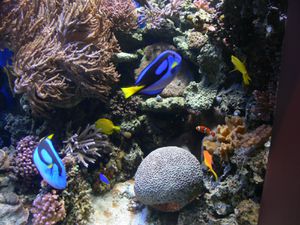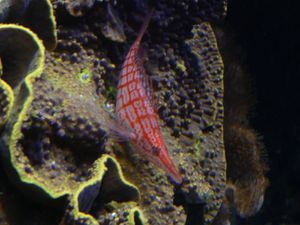 Some scarry moray eel
s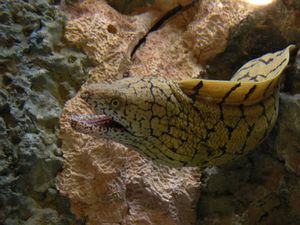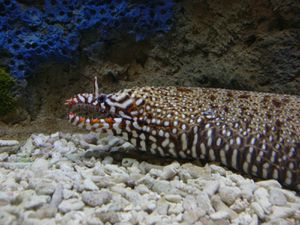 Sea horses: what fascinating animals
Daddy sea horse is the one who gets pregnant
thanks to a pouch on his belly,
and gives birth to between 100
and 200 eggs each time, which is unique in the animal kingdom.

Why the male carries the offspring through gestation is stil unknown.


We saw a video of a sea horse giving birth and we were trully in awe! Google it as it is worth watching.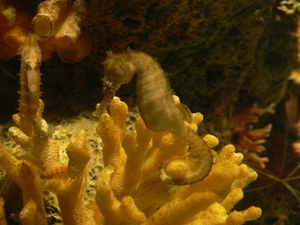 Dragon seahorse: that's a really efficient camouflage. What is what is your guess...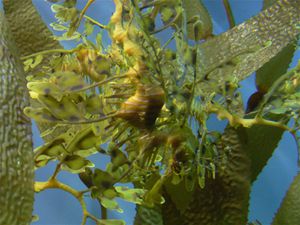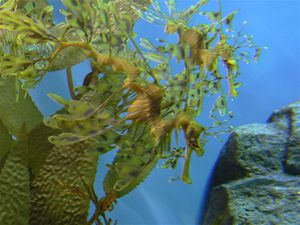 There was a fabulous jelly fish collection with the most beautiful/delicate creatures
imaginable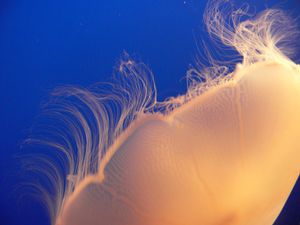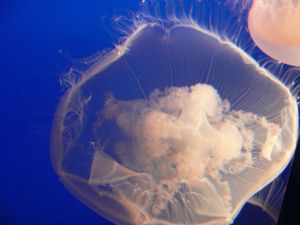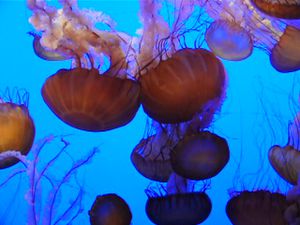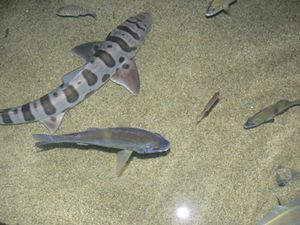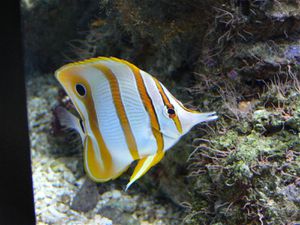 Ce is playing with the food...real alive sea stars!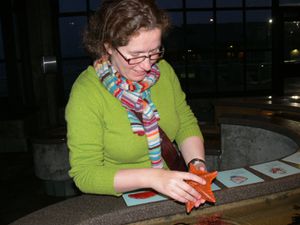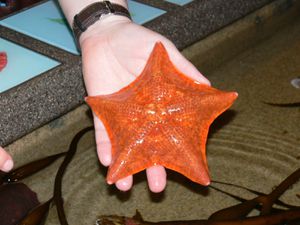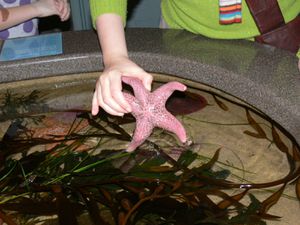 And we finish our visit by the exhibition in the Museum of cannery. This state-of-the art aquarium was once the Hovden Cannery. Inside, just to the left of the main entrance you'll find some of the cannery's old boilers and an informative exhibit about the sardine industry, with lots of very interesting films. In the 1920's-1940's, Monterey became know as the "Sardines Capital of the World", with an estimate 250,000 tons of sardines processed each year.