Last weekends wandering...
Colorfoul building fronts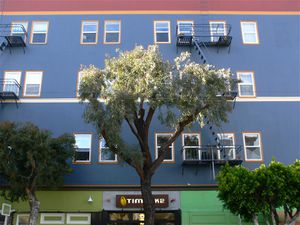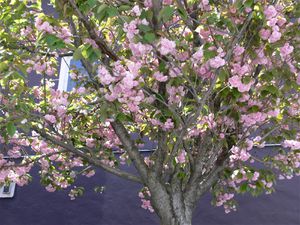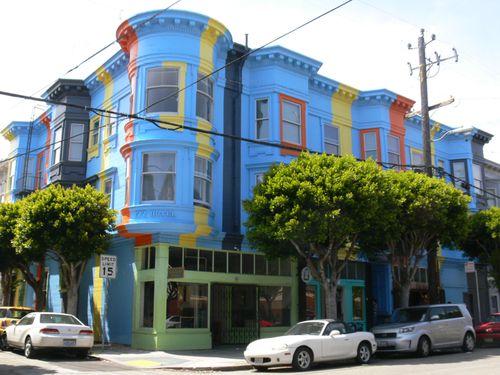 A gorgeous Hat Store in the Haigt-Ashbury area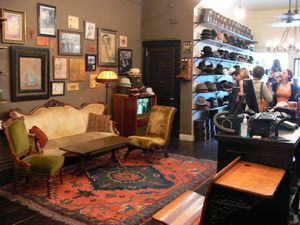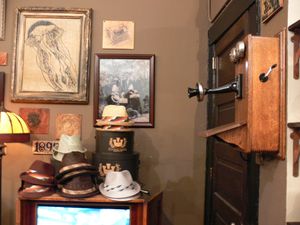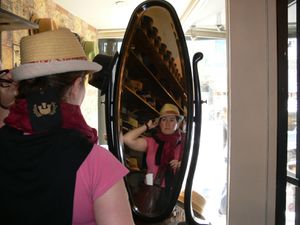 I feel like singing:

"Tall (almost but not quite:) and tan (she is working on it) and young and lovely (totally) the girl from Ipanema goes walking
And when she passes, each one she passes goes - ah
When she walks, she's like a samba that swings so cool and sways so gently
That when she passes, each one she passes goes - aah"
"La Boulange", our Headquarters and official guilty pleasures provider. The expresso is fierce and the pastries like "a la maison".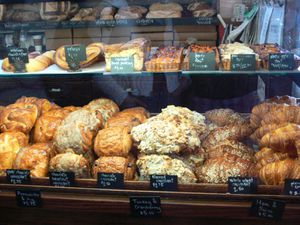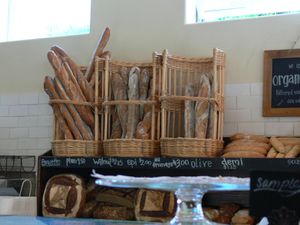 Lombard St. aka the Crookedest St. on Earth... and let me add that the street to access it is no mean feat either!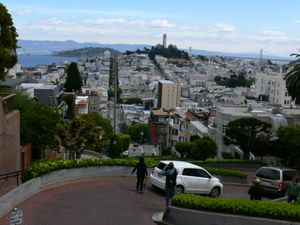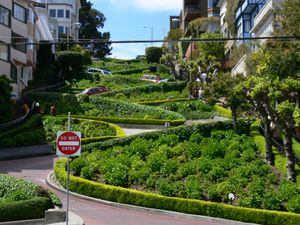 Another silly street party on Sunday: the 99th 'Bay to Breakers' race. Nice costumes, a huge crowd, but we did not really enjoy the Frat Party spirit...I mean, people already drunk at breakfast time is not exactly our cup of tea. I'm afraid that with the years we are becoming more and more a female version of Statler & Waldorf from the Muppet Show :-)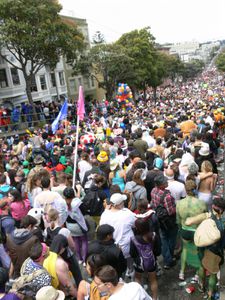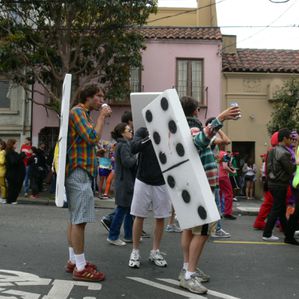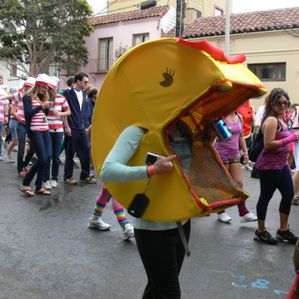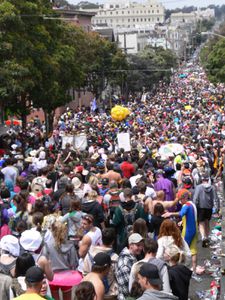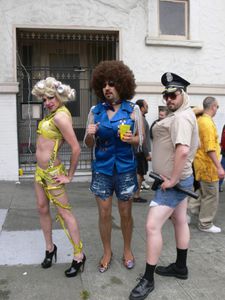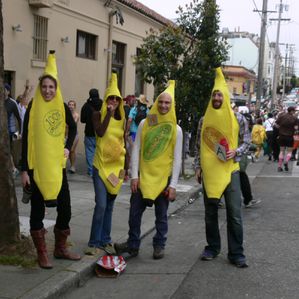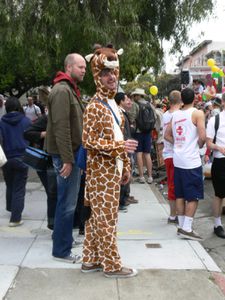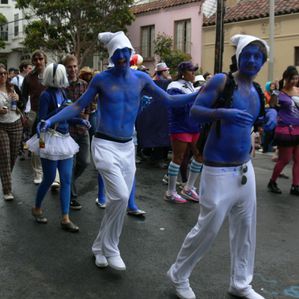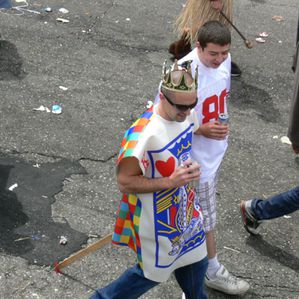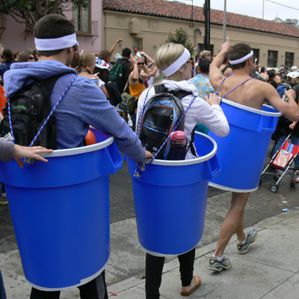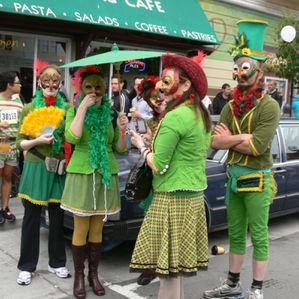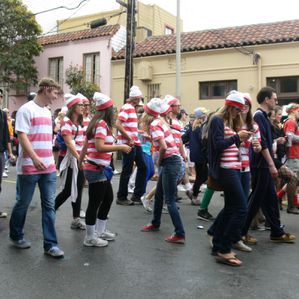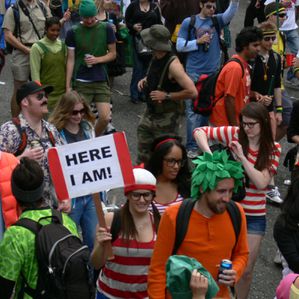 And the most handsome ones, finishing the march... oh yeah well, I have a thing for uniforms and motorcycles!