Our 4 days in DC were mainly spent indoor enjoying the amazing choice of technology, sciences, history, modern art, and architecture offered by the fascinating and very different Museums we visited.
Big Plus compared to the outrageously expensive Museums in SF whose prices range from $20 to $30 (£16-22), all museums in DC are totally free of charge.
2 XXL Minuses: first, no audio guides or leaflets/documents were available in another language than English, which would obviously be a hindering problem for non-English speakers to truly enjoy the collections. Not too much trouble for the planes and other dinosaurs we saw, but quite shocking for the US Holocaust Memorial which, for me, should be accessible to the largest and most varied audiences possible. By offering information only in English, it somehow undermines its purpose of universality. Second problem, the food offered in the museum "restaurants" was horrendous. And yes, for 2 food lovers like us it IS a big deal.
So, we took a red-eye flight that left SF at midnight and landed at 7 am in DC. Yes, we were completely shattered but because of our lack of time and the crazy schedule I had planned, barely 2 hours after landing we were already visiting our first museum: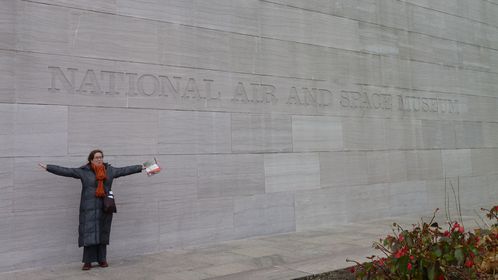 Not exactly her best "plane" impersonation, but you get the idea of where we were, especially since it's written on the wall...
Our first impression of the Museum was mitigated as we expected a state-of-the-art museum but it is a bit dated (old labeling, lack of multimedia, a dated way of displaying the objects). Yet, after 10 minutes of immersion, we completely forgot about these details and had a blast! The National Air and Space Museum is a coolest place possible if you've ever dreamt about being a bird, a cosmonaute or a stewardess. And didn't everybody?
Aviation infancy:
The Minerve designed by the French aeronaut Etienne Robertson in 1803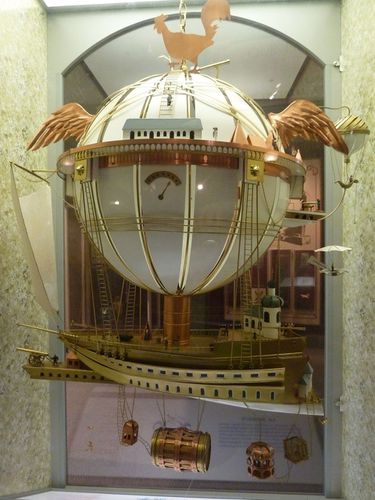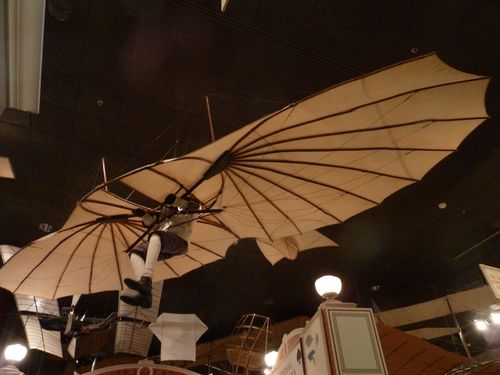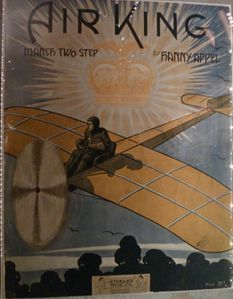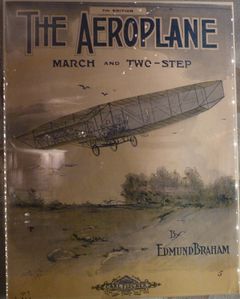 Pioneers and Transatlantic flights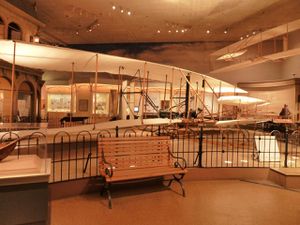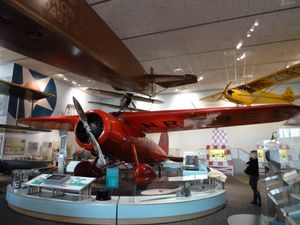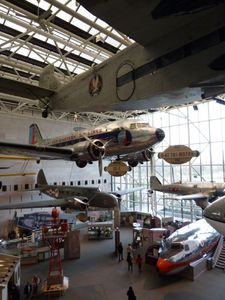 A dream job?
In the early 50's, the airlines accepted about 1.7% of applicants. In 1951, american airlines received 20,000 applications for only 374 stewardess positions.
The Airlines requirements are just so hilariously un-PC by modern standards it's a wonder they received so many applications...!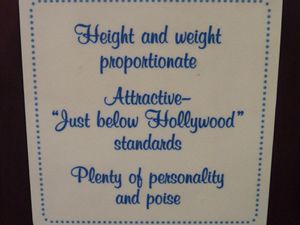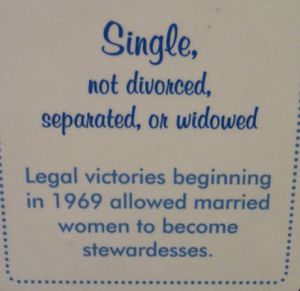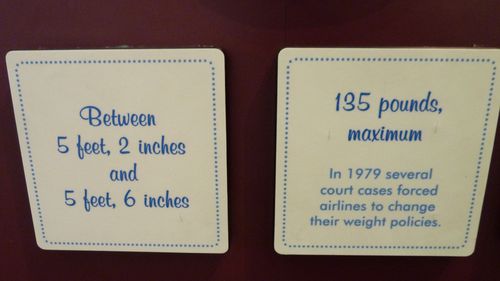 War I, II, other...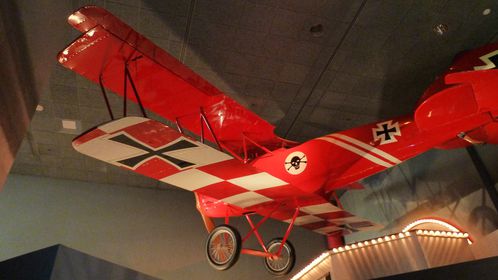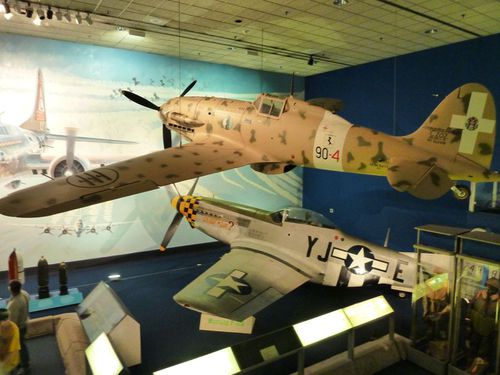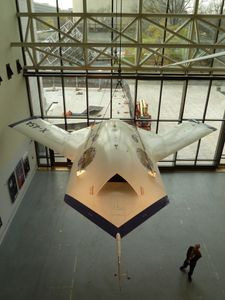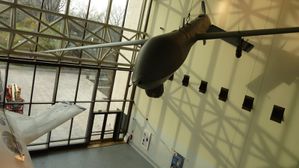 Destroy aliens (these gigantic things below which look like shuttles are actually missiles)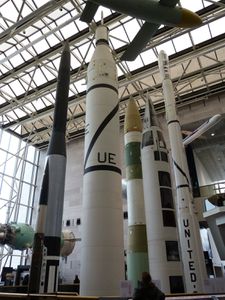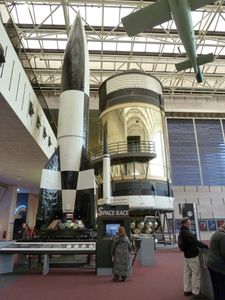 A satellite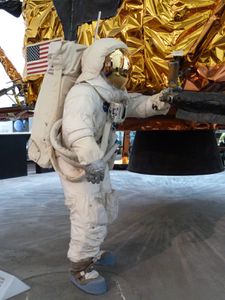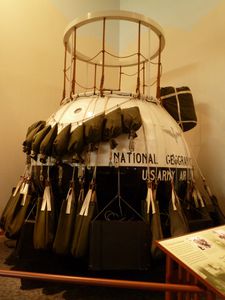 Our second museum: the National Museum of Natural History. As for the Air Museum, a small refurbishment would be welcome especially for the Dinosaurs rooms that looked a little be worn out.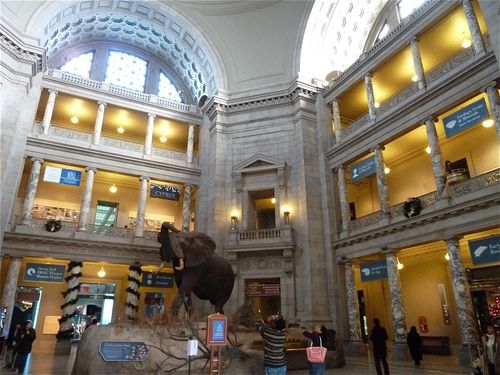 Scared at first, Ce in her typical (irritating sometimes) cartesian way, tries to reason with Bonny thug.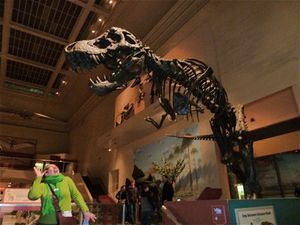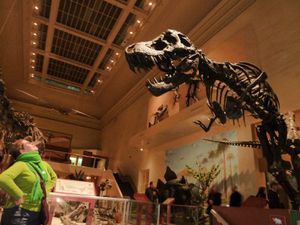 Weirdest animal ever???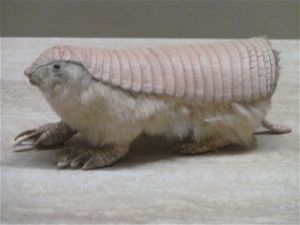 Although we both hate stuffed animals, we have to agree that the mammals exhibition was extremelly well done. We just hope that one day we will be lucky enough to see one of these beautiful creatures alive and in its natural habitat...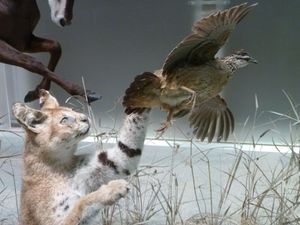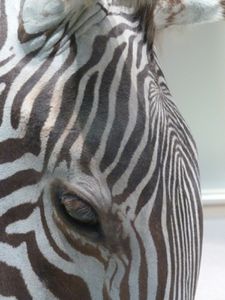 Our next stop, too short for lack of time: The National Gallery of Art-East Gallery.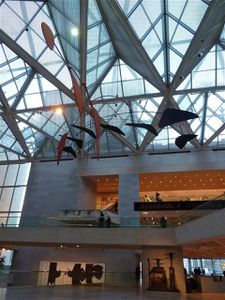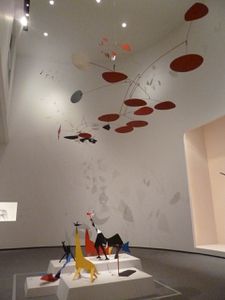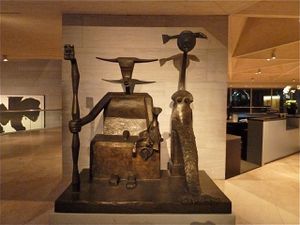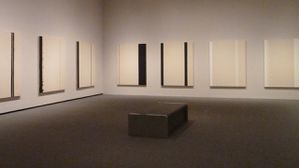 The US Holocaust Memorial Museum
For obvious reason, it was not allowed to take pictures of the exhibitions except in the Main Hall. It is difficult to find an appropriate qualifier to describe this Museum without lacking respect. But we agreed that it is certainly the most striking museography we've ever seen: a display of rich and varied multimedia (audios, pictures, movies from the era) associated with lots of historical objects brought back from the camps by the Survivors or found by the armies that liberated the camps, as well as many witness accounts, made for a draining but unforgettable visit.