At last some news, but we have been quite busy lately with the move to our new nest. And we had one or two glitches before having a fully habitable space. Oddly, the road between A & B is never a straight one for us. Not that we would not be happy with it but we seem to attract funny/weird/un-planned events all the time...


1) The Location Contract and Keys on Wednesday 11th November

We had to read an exhilarating, captivating and complex document of 23 pages about our rights and obligations, DO's and DON'T regarding the property. The guy gave us 10 minutes to read and sign it. How bad does he know Ce! She went through every alineas, NBs, comments, Ifs and Whats…So 1 hour 15 later (...) the guy came back in his pyjamas (we met at his home) and was quite annoyed (will probably never rent a flat to a Scientist ever again or will fax her/him the contract way in advance!).
After that it was rather straightforward, except for the page 22 that specifies the possibility of having toxic products in the flat. Products that damage health, induce miscarriage, cancers and so on…Ce told me there is something similar in her contract. But she DOES work with dangerous product! So we asked for an explanation to our landlord, who told us it is a Californian Law and this warning must appear in every document regarding a building. How nice and considerate!
After a polite but firm exchange we finally signed, paid and at last received the keys of our new home. We drove there and were delighted to see that it was actually bigger than in our memory. The kitchen is still quite small but compared to what we saw in other flats, it will be perfectly all right for us and our future visitors (the kitchen table can easily accommodate up to 6 bodies of all sizes). Plus, there is lots of light and a lovely living room.
A very irritating minus: the landlord somehow forgot to tell us that the washing machine and dryer were not free of charge! Hence, for every load of clothes we will have to pay $1.25 for the washing and the same amount for the drying! We don't think that it is allowed to use the shared garden as a natural dryer, must be because of the lack of sun ?!
2) The compulsory visit to Ikea.
As an IKEA shop is located next to where Ce works (we know they did it in purpose), I took the train to meet her in Palo Alto last Thursday.

I am a big fan of travelling by train but this one was by far the best! The Caltrain (more ore less the equivalent of our French RER, I reckon) is particularly comfortable, clean, with wide seats, and a two levels train. I went upstairs to have a seat on my own by the window because a) I am asocial and b) I wanted to enjoy the view without having to do some small talk, see a). Furthermore, the ticket collector was extremely funny, talkative and cheerful, and was a show on its own.
As I was way to early for my rendezvous with Ce, I visited the Stanford Campus situated 5 minutes from the Palo Alto train station. The university offers a number of complimentary Shuttles called 'Marguerite' that take you from the station to the Campus. I was astonished by the size of the place, but not so much by the buildings that are meant to look arty or "old" or both. Everything was too clean, too square, too New Town for my taste. Still I was a bit amazed to be seated near potential Nobel Prizes, but my hope of being "contaminated" by their genius never occurred unfortunately!
Ce arrived right on time (yes miracles do happen) so we headed full of excitement to IKEA.
So how does an American IKEA outlet compare with its European cousins? Sadly and very disappointly EXACTLY the same! Even the meat balls were of an average size for American standards. It is so faithfully the same, at one point we felt a bit unsettled and disoriented, and it took us few seconds to remember we were not in Edinburgh. But once out on the Parking lot we saw the ludicrously enormous cars...I spare you the fantastically boring and pedestrian details of our visits. Plural because we had to return to IKEA just 2 days later because we forgot the Paper Towel Holder, and also the mattress for our bed…such small detail!

3) Et voila!

Kitchen & Corridor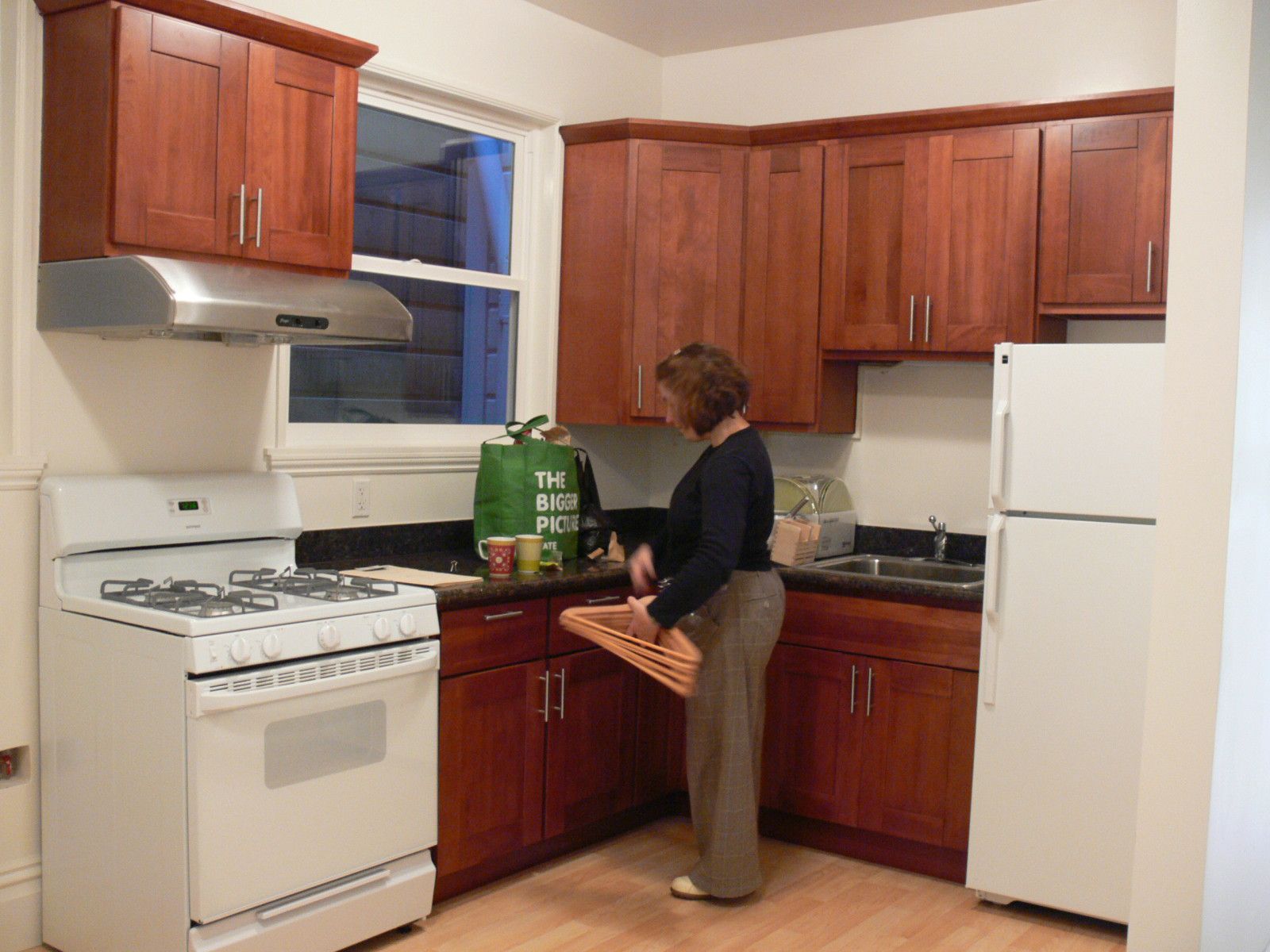 Pets bored and fed up to be endlessly transported from A to B...and clearly making their point!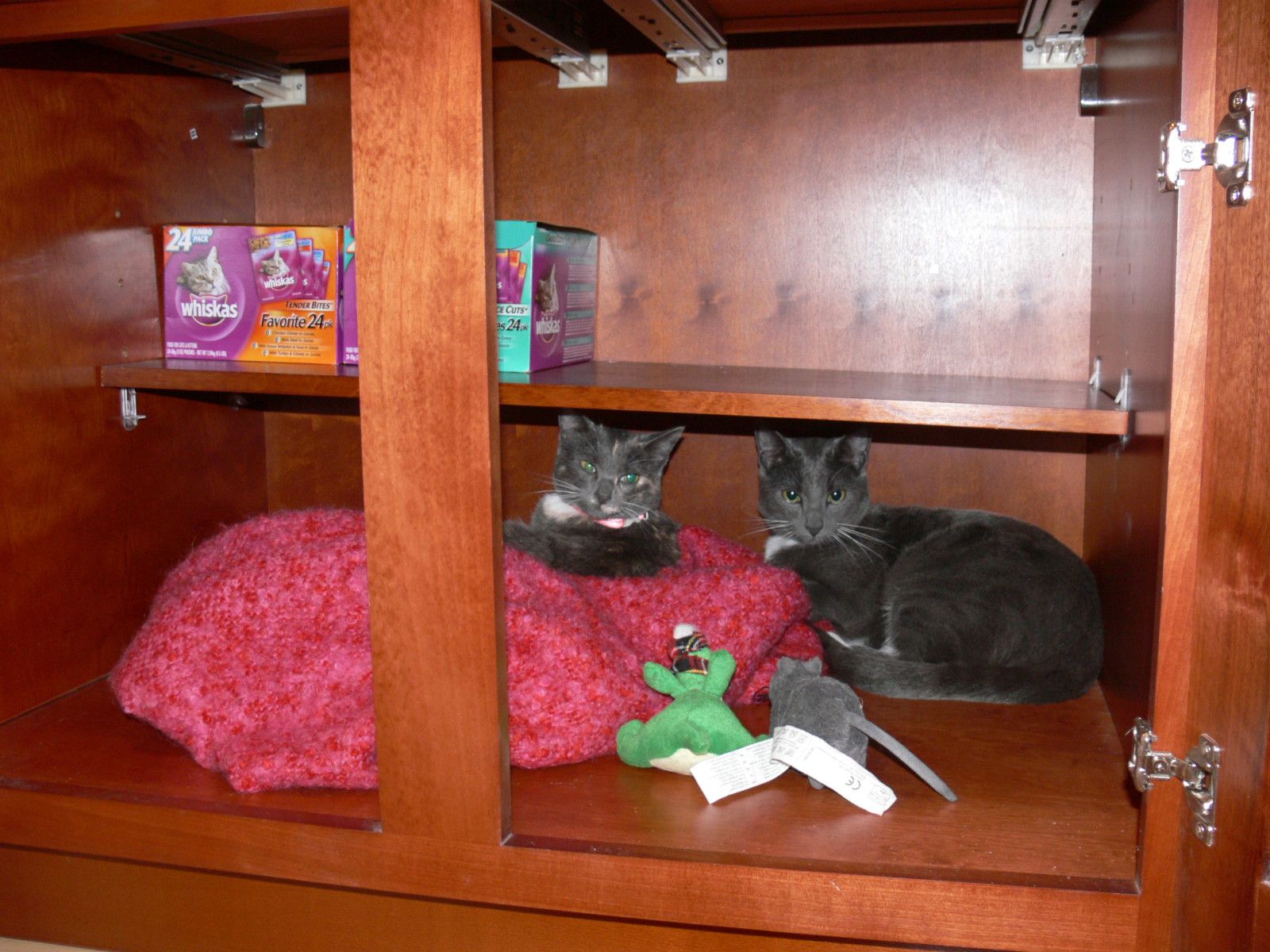 A very bare dinning-room, except for the cute red-hair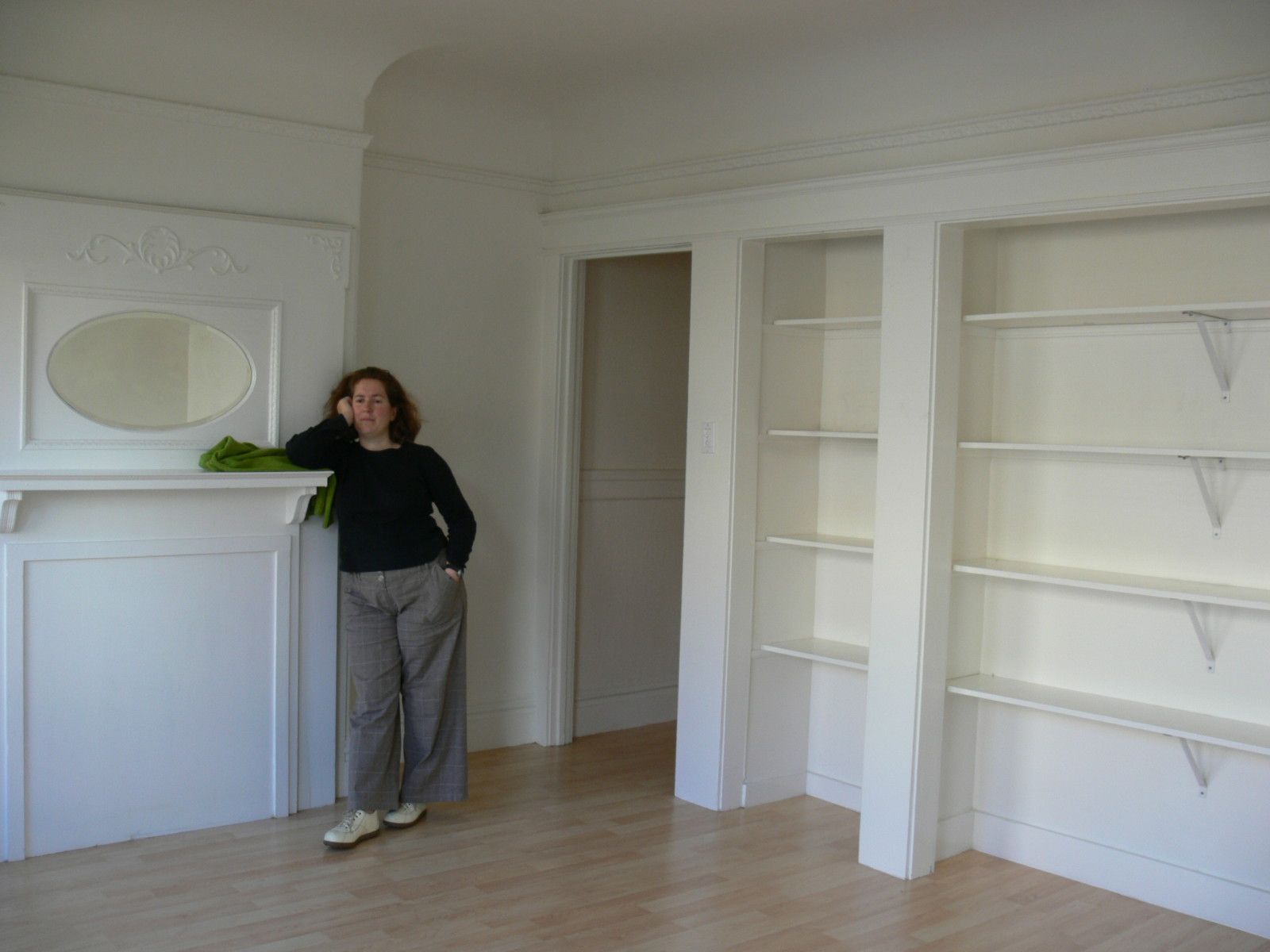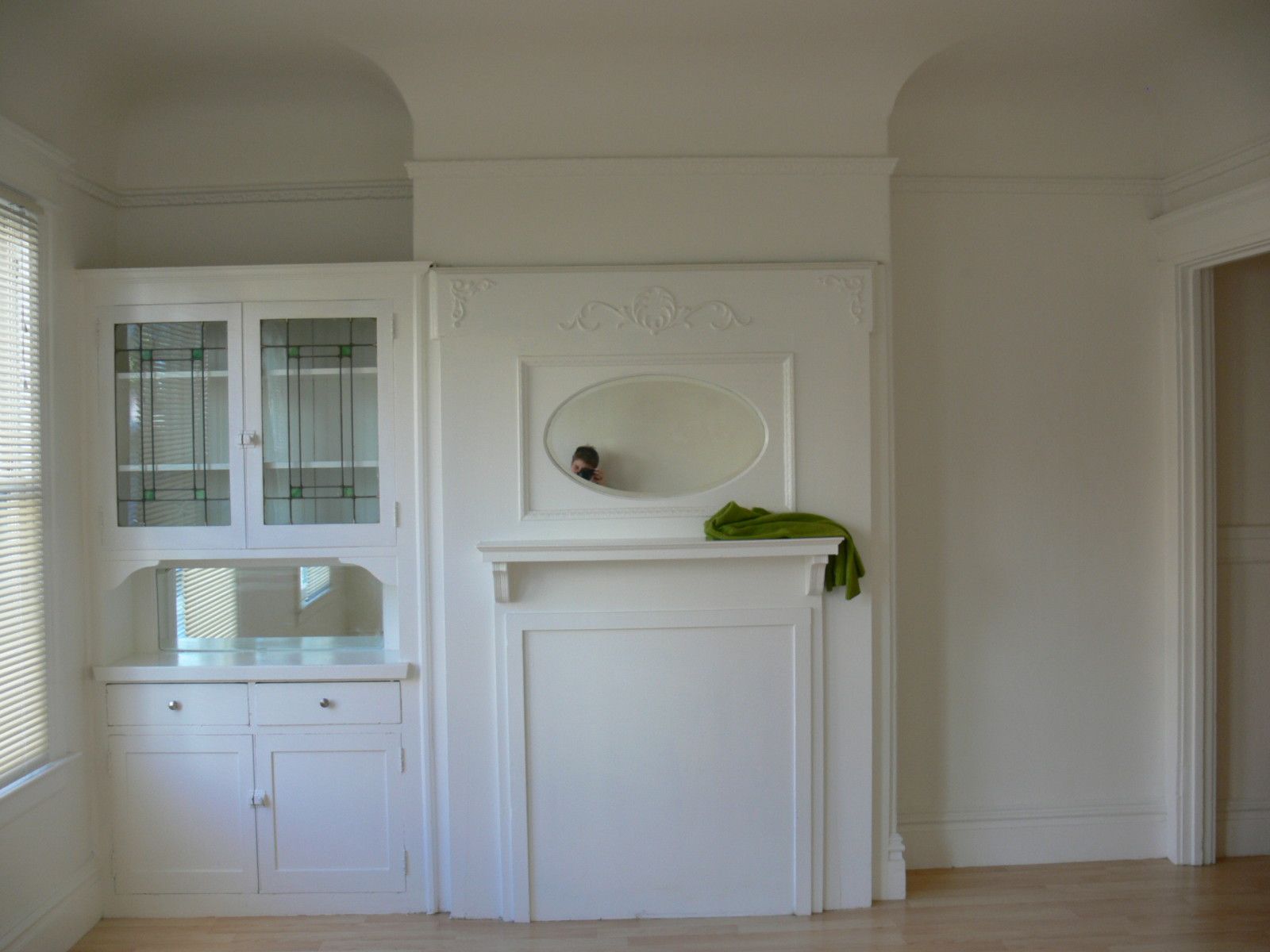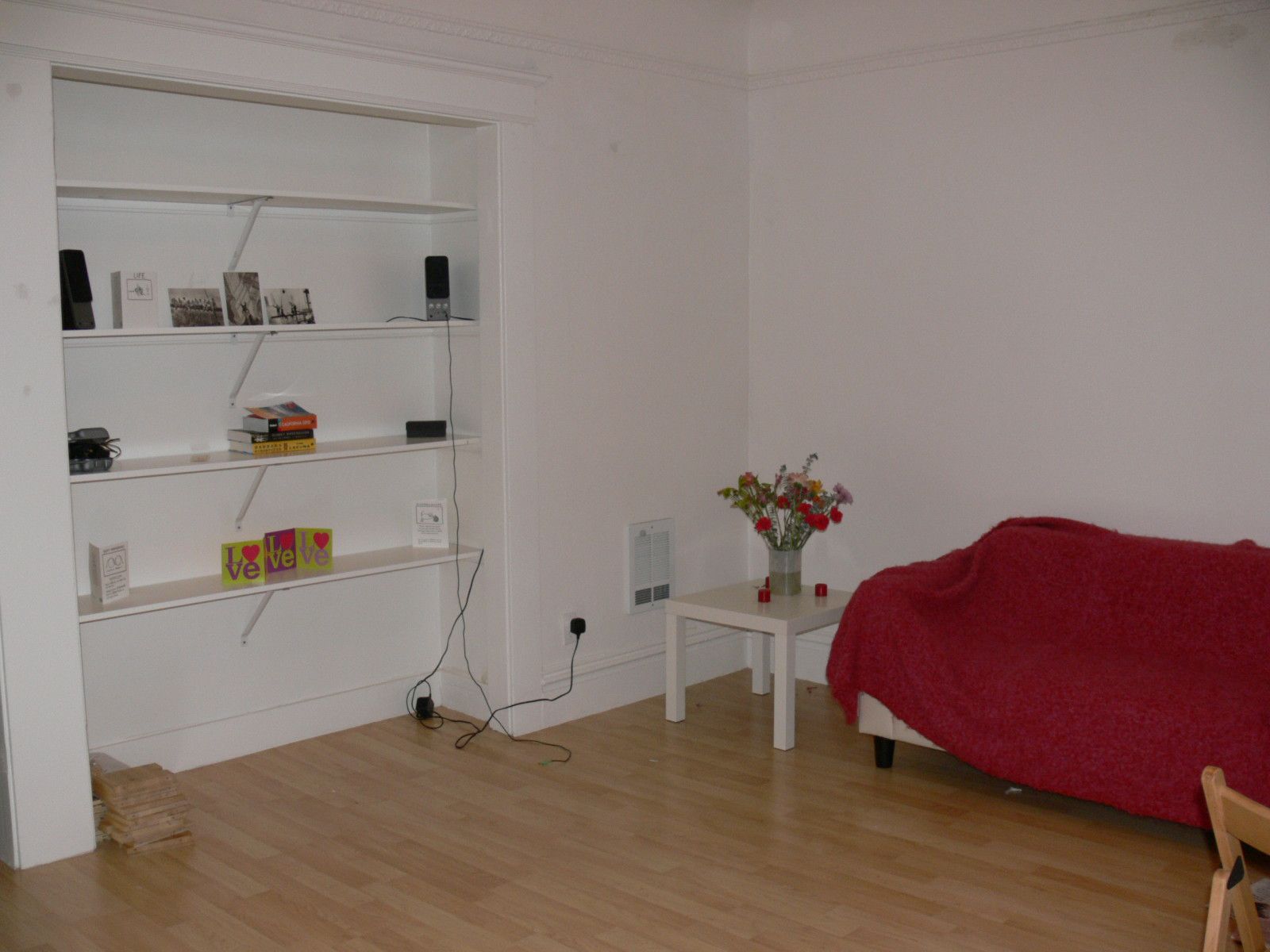 Fortunately we did remember to keep the electric screwdriver in our luggage rather than having it shipped by sea... Absolutely necessary after each visit to Ikea. Petit Gris thinks he is helping, he is not. He just wants to mess/play with these funny tempting little screws.
T

he Lady in Apron said "NNNONONON!"...as if the Superior Being he is would give a damn!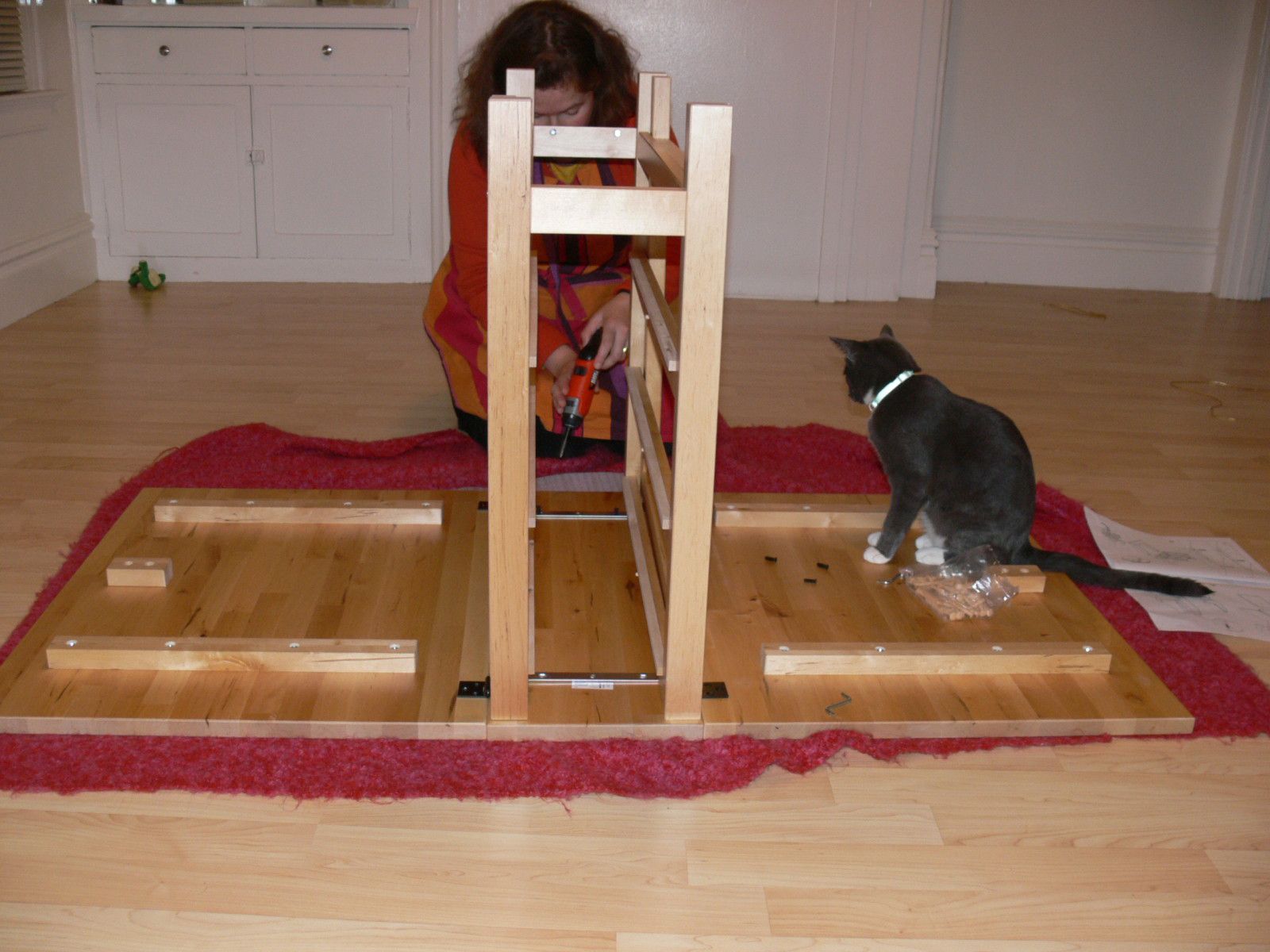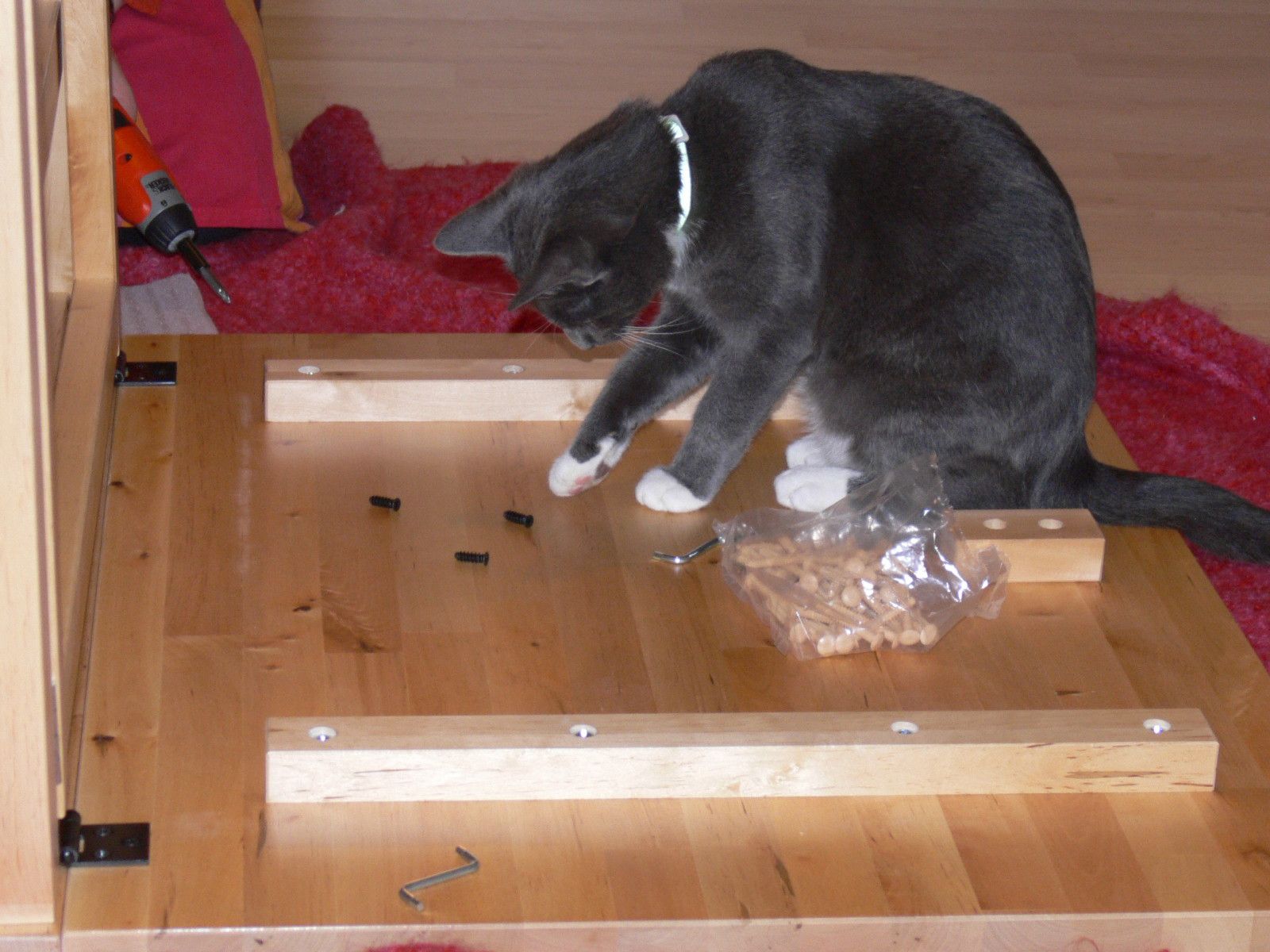 And our lovely shared Garden!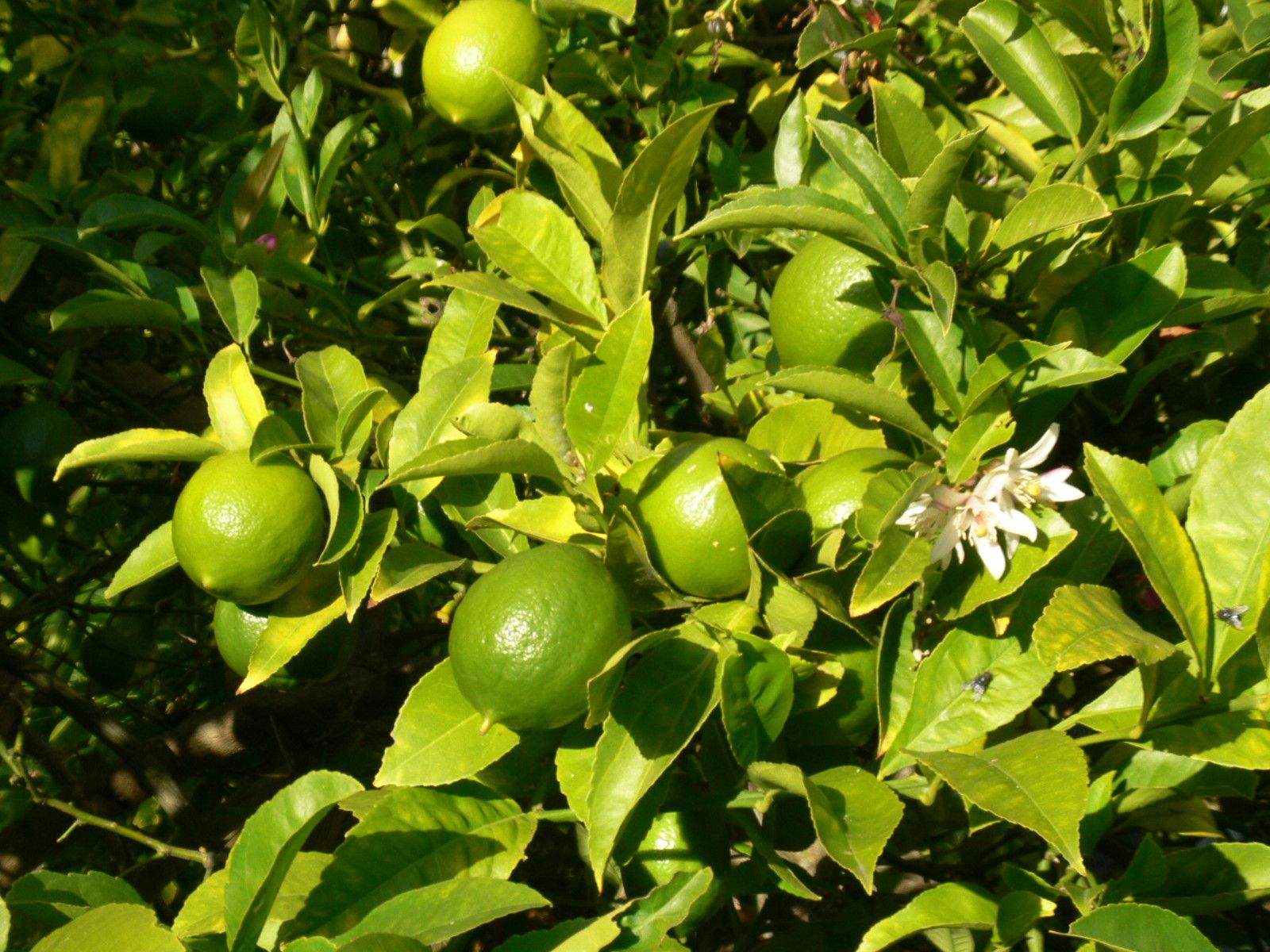 Hope it motives you to come!