For the last day of 2009 we went to Santa Rosa, 90mn drive up north. The aim of our trip was a visit to the The
Charles M. Schulz Museum
, the creator of my all-time idols, The Peanuts. Hence, I was able to share (sort of) a big hug and a giant cookie with 2 of my heros. A great moment!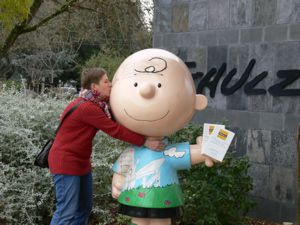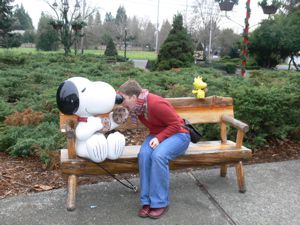 Besides Schulz works, other artworks were of particular interest. Two
works by Japanese artist Yoshiteru Otani dominate the Great Hall: a 3.5 ton wood sculpture depicting the evolution of Snoopy and a 22 ft (6.7 m) high ceramic mural made of 3,588 Peanuts strips which combine to form the image of Lucy van Pelt holding the football for Charlie Brown to kick it (a classic and recurrent joke in the Peanuts).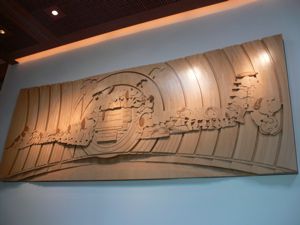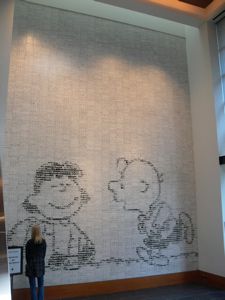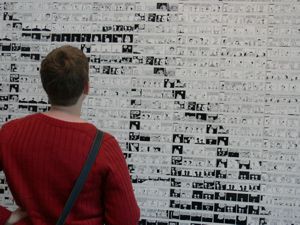 Here are a few strips that we particularly enjoyed:



Among the museum's permanent exhibits there is a work by Christo and Jeanne Claude, the famous artists who wrapped up the Pont Neuf in Paris, the Reichtag in Berlin and many more... Schulz and Christo became friends in the 70s (if i remember well). Schulz one day had a strip featuring a wrapped Snoopy doghouse so, as an homage, Christo realised it after Schulz death, to be exposed in the museum: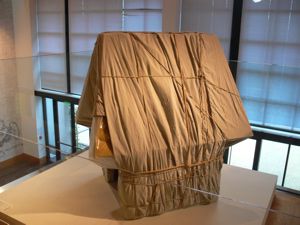 We had our lunch at the Warm Puppy Cafe, within the Redwood Empire Ice arena (facing the Museum), also known as the Snoopy's Home ice, built by Schultz in 1969. There, Schulz had breakfast and lunch for all his life afterwards. There is still a table reserved for him...The restaurant is separated from the Ice arena by a window so while we were enjoying our food, we also admired the skaters more or less confident turns, glides and spins.
Appreciate the tailored Zamboni and score-board!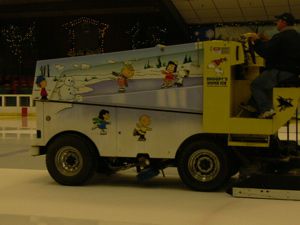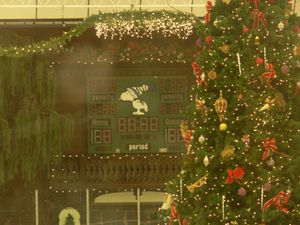 Back home we had a nice dinner, slightly more elaborated and appropriate for the festivities than the one we had for Xmas.
A delicious home made foie gras followed by a very average ready-to-cook Fondue! Both were meant to be accompanied by our first Napa Valley bottle of wine, but once on the table we realized that we did not have anything to open it!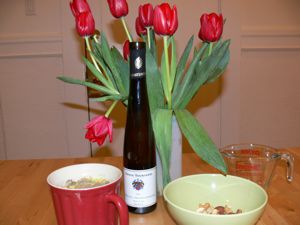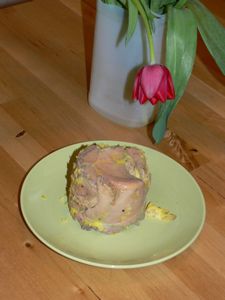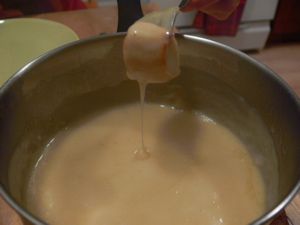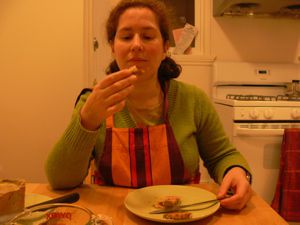 Before heading to the Fireworks we tried to play with the boardgame Ce has received for Xmas...Her face conveys both despair and puzzlement at how on Earth she is going to decipher the (insert lots of four-letter words here) 4567389726 pages of rules!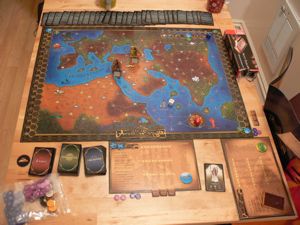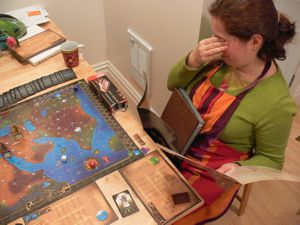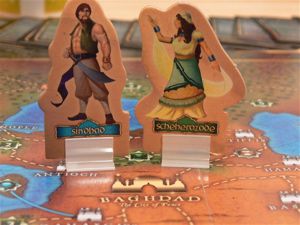 On the plus side: Sinbad and Scheherazade are really good-looking!
Besides the obvious aesthetics reason, I took this silly picture because below Baghdad is written "The City of Peace"...
And finally the Bouquet Final to close 2009: we were way too far to really enjoy the Fireworks, but the view on the Bridge totally made it up!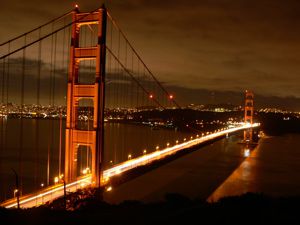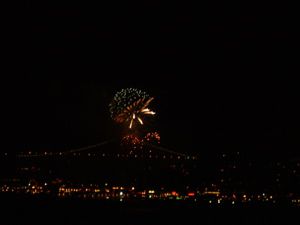 HAPPY NEW YEAR & BONNE ANNEE 2010!