32rd Annual St. Stupid's day Parade
Total Complete Uber nonsense... nothing can describe the event organised today by the First Church of the Last Laugh, so enjoy the pics.
WARNING: lots of naked men (was quite taken-aback by the first one but stopped paying attention at the 25th one!). I did not put the pictures where the bits and tits are right in your face when you watch them but I'm happy to forward them for the amateurs.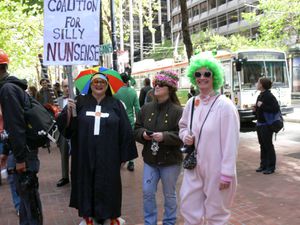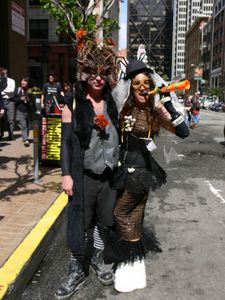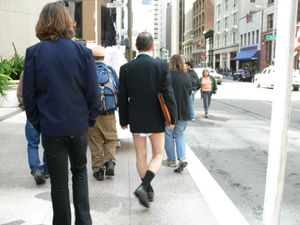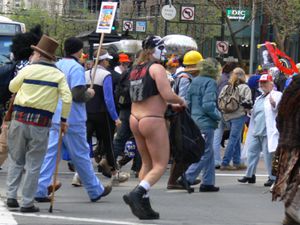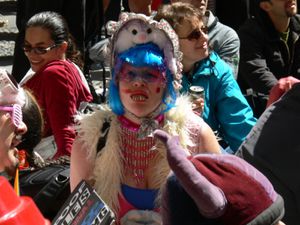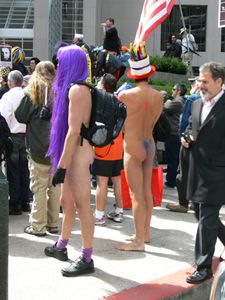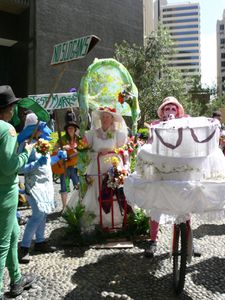 My colleague Aaron from the LGBT National Helpline: he made ALL his clothes himself, except for the shoes! And loves nothing more than wearing a kilt.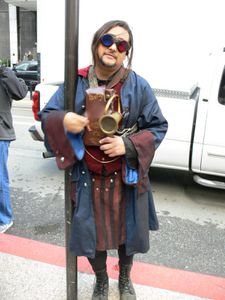 For my Favourite Red-Haired, ginger people campaigning on stilts: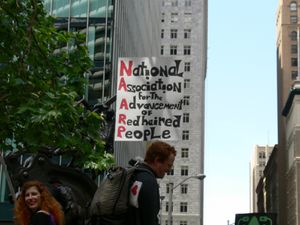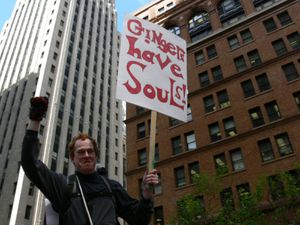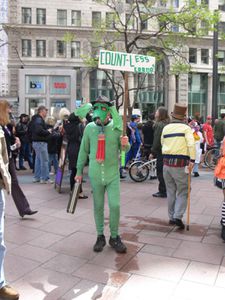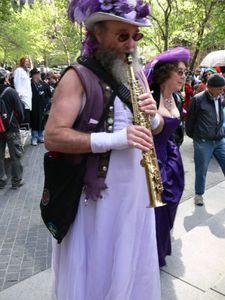 I love how the crowd does not give a damn about the naked guy below!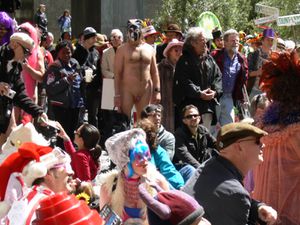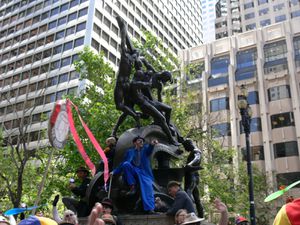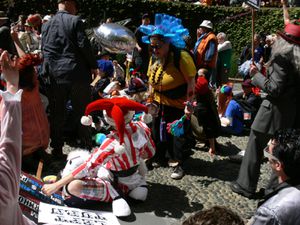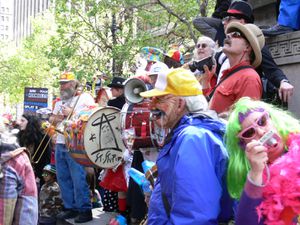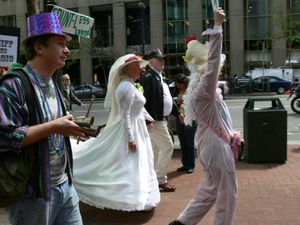 Because if you don't ask you don't get!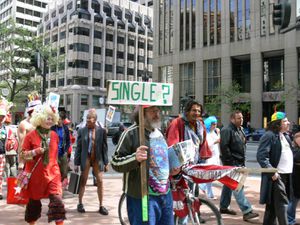 and much more but you will have to check the Album "Funny and odd"!